Steel Products Prices North America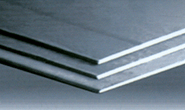 Plate Report: Market Participants Predict Lower Prices Ahead
Written by David Schollaert
June 1, 2023
---
US plate prices have changed little over the past several weeks, and Nucor's latest price notice – a sideways move – might mean demand is not as robust as recently as mid-April, according to market participants contacted by SMU.
The most recent mill increase came from Nucor on April 19, when the steelmaker aimed to increase the base price for steel plate by at least $40 per ton ($2 per cwt). Since then there's been little movement, and we've seen prices come down slightly on reports of discounting.
From January to April, US plate mills announced eight price increases, pushing prices from $1,430 per ton on average to a recent high of $1,560 per ton on April 25. But prices have declined by roughly $45 per ton since. They average $1,515 per ton FOB east of the Rockies, according to SMU's most recent check of the market on Tuesday, May 30.
The latest plate market pricing is displayed below in Figure 1.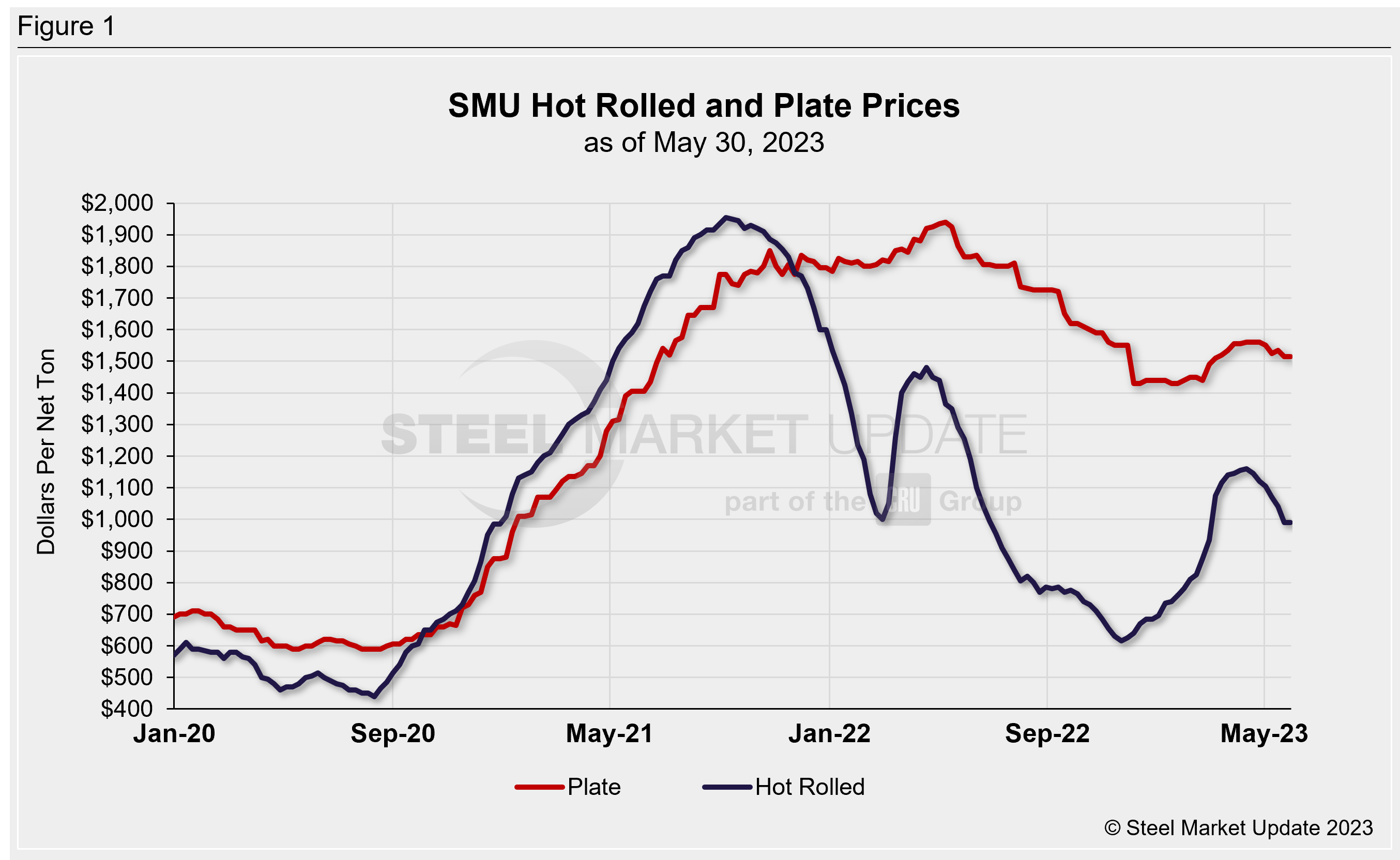 Nucor has been the unofficial top end of the range for the domestic plate of late, market participants said. While its latest pricing announcement with the opening of its July order book was sideways, sources expect that future notices will be down.
There is chatter that the Charlotte, N.C.-based steelmaker is already offering plate at a discount as it continues to ramp up production at its new, state-of-the-art mill in Brandenburg, Ky.
"The new mill in Kentucky is hungry and deals are being cut as we speak," said a source.
Some plate sources told SMU they were surprised by Nucor's lateral pricing move, especially given how busy the steelmaker has been and how quickly its monthly order book closes. But they suspect that Brandenburg will be looking for orders as the new plate mill continues to ramp up.
"Brandenburg is now calling me almost daily," said another source.
"It's been a good two-and-a-half years, now back to reality," a third source said regarding the prospect of falling prices.
"I see plate falling $400 a ton the rest of 2023," another source speculated. 
The downward pressure come on the heels of lower input costs. Hot-rolled coil (HRC) prices have also been moving lower. (Figure 1). Should those trends persist, downward pressure on plate prices through the second half of the year should continue, sources said.
It's been a year and a half now since plate prices completely decoupled from  (HRC). We've seen the spread between plate and HRC reach as high as $970 per ton last summer. It currently sits at $525 per ton (Figure 2).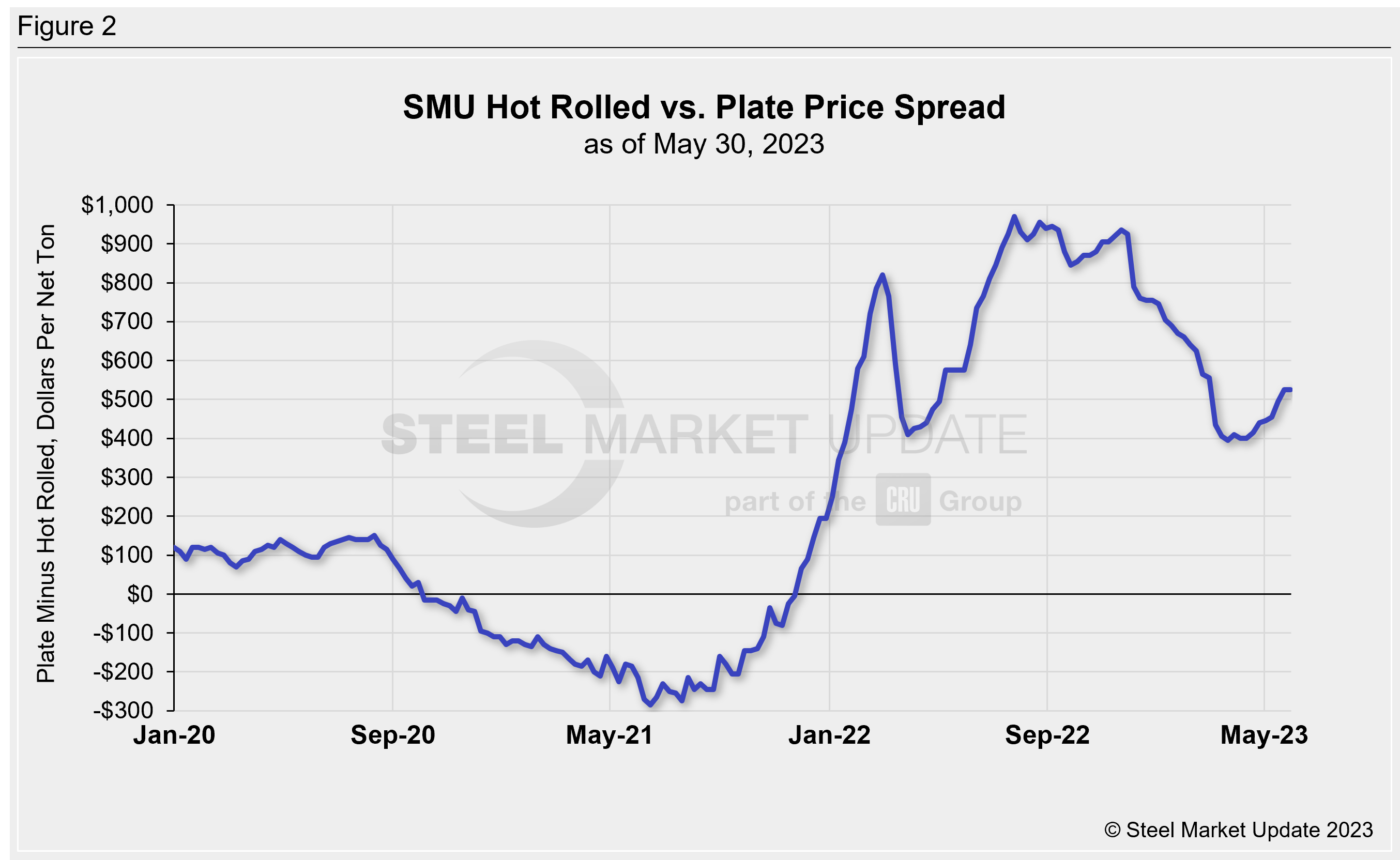 Steel Market Update's hot-rolled coil price stands at $990 per ton on average as of May 30, unchanged week-on-week, but down $170 per ton since peaking at $1,160 per ton in mid-April.
And while demand for plate remains largely steady, most sources continue to note that mills are focused on controlling order books. This probably reflects a desire to keep prices steady and to maintain a premium over HRC.
Discrete plate lead times are also starting to contract. They stand on average at 6.50 weeks as of May 25, down from 6.90 weeks in early May.
By David Schollaert, david@steelmarketupdate.com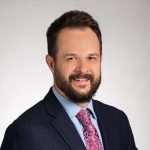 Latest in Steel Products Prices North America