Domestic hot-rolled coil prices are down $55 per ton ($2.75 per cwt), the sharpest such decline we've seen all year. If this feels like an echo of June 2022, that's because it is.
Check out the chart below: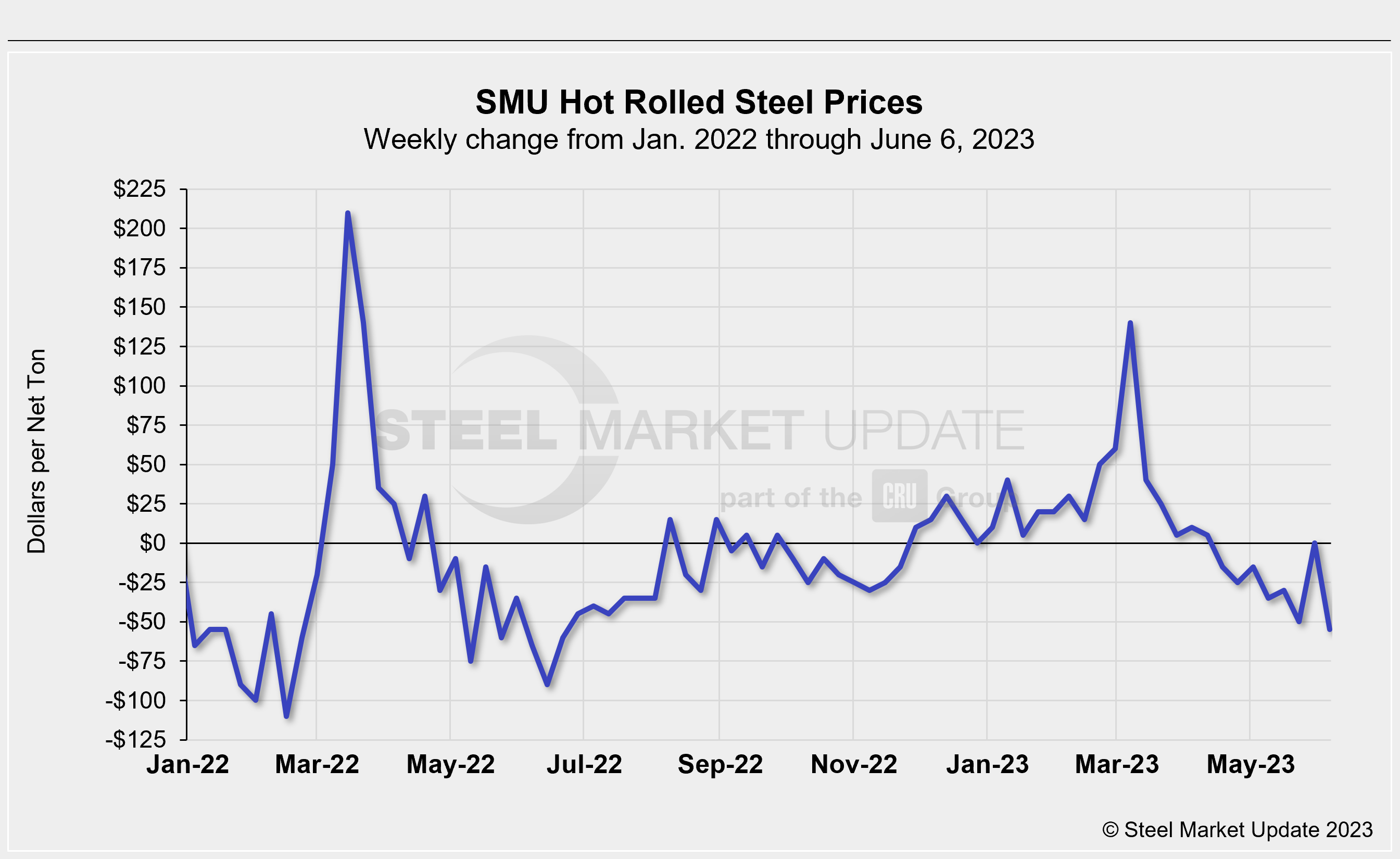 A year ago, prices were falling hard as the shock of the war in Ukraine faded along with a panic over raw materials costs. This year, prices are unwinding after the nearly weekly price hikes we saw in Q1. (Yep, it feels like a distant galaxy to me too.) Decreases, of course, are almost never announced.
Imports
Why are domestic prices falling so sharply? Large buyers continue to receive substantial discounts (think $850 per ton or less for HRC) to smaller spot buyers as I've noted in prior Final Thoughts. Also, import prices are a lot lower.
Case in point: Imported cold-rolled coil (CRC) appears to be widely available for summer/fall delivery to US ports at numbers comparable to current domestic HRC prices. How widespread is that trend? I've heard Korean CRC is being offered at ~$880/ton, European CRC at $930/ton, Vietnamese at ~$840-900/ton, and Latin American CRC at ~$900/ton.
Some of that might not arrive until October. But some of it could be available a lot sooner. European product, for example, can be delivered in a matter of weeks. That's in contrast to Asian material, which can take months to arrive. So don't be surprised if you start to see European CRC showing up in September – or perhaps as soon as August.
The prices above are to the Gulf Coast, where import offers are typically lower. That said, we're also seeing competitive prices for material shipped directly into the Midwest – a possibility with Great Lakes shipping lanes open. We're told, for example, that Turkish CRC is available FOB a major Midwest port at $970 per ton for August delivery.
You can see why domestic prices could gravitate a lot lower if US mills want to compete with imports and keep a $200-per-ton spread between HRC and CRC.
Futures
But let's not get complacent about the direction of prices. For starters, what the heck is going in HRC futures?
Import CRC is available, even to the Midwest, at around domestic HRC numbers. Domestic prices are falling… and futures for July through November are up?!
Is that position covering by non-physical players, speculation that a carbon tariff might come in sooner than expected, or something else entirely? (I really hope people aren't taking the semi-bullish forecast ChatGPT generated for me too seriously.)
I asked around. I was told variously that:
(a) It's just noise around a mostly bearish market
(b) It's talk about Beijing providing stimulus to China's beleaguered property sector. That resulted in bullishness around iron ore, which then ping-ponged up the chain to finished steel.
(c) People typically overreact to news out of China. First it was the easing of Covid lockdowns, now this… so, basically, (a).
I'll add this: An initial read of our survey results (we'll release the final data on Friday) indicates that nearly 80% of you continue to meet or exceed forecast – so it's not like demand has fallen off a cliff.
Which brings me back to the Q1 price spike. It resulted in part from buyers in Q4 assuming that prices would continue to fall into the new year.
Is it possible that the market is making a similar mistake now? Are buyers perhaps underestimating the strength of the US economy, the potential for an unplanned outage, and destocking a little too much? I say that mostly to play devils' advocate. I'd be curious to hear your thoughts.
SMU Steel Summit
Consider booking soon for Steel Summit if you haven't already. Our discounted room blocks are going fast. And non-discounted prices are a lot higher than they've been in past years.
Also, we continue to add great speakers to the agenda. We're excited to announce that Karla Lewis, president and CEO of Reliance Steel & Aluminum, will be joining us for a fireside chat on Tuesday, Aug 22.
Recall that Steel Summit is Aug 21-23 at the Georgia International Convention Center in Atlanta. You can learn more about the agenda, networking opportunities, and register here.
By Michael Cowden, michael@steelmarketupdate.com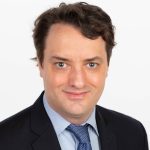 Latest in Final Thoughts