Steel Products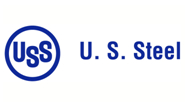 USS Expects Better Q2 Results, Big River Crucial to Q3
Written by Ethan Bernard
June 19, 2023
---
U.S. Steel expects stronger earnings in Q2 vs. the prior quarter but lower than a year earlier.
The company also said the planned startup of an electrical steel line at its Big River Steel operation in Arkansas is crucial to Q3.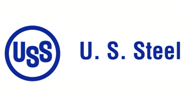 The Pittsburgh based steelmaker on Monday released adjusted-net-earnings-per-diluted-share guidance of $1.81 to $1.86 for Q2. This compares with reported adjusted net earnings per diluted share of $0.77 in Q1'23 and $3.86 in the second quarter last year, respectively.
Additionally, the company said adjusted ebitda in Q2 is expected to be ~$775 million.
"We expect to deliver another strong quarter of safety, operational, and financial performance driven by our continued focus on strategic markets and building a more resilient business model," president and CEO David B. Burritt said in a statement.
Commenting on the Q2 guidance, Burritt said the adjusted Ebitda guidance reflects the benefits of "our diverse order book, the realization of higher selling prices, and management actions that continue to improve operational metrics and cost performance throughout our segments."
He said the company's next "critical strategic milestone" is the startup of the non-grain oriented (NGO) electrical steel line at Big River Steel in Arkansas in Q3.
Burritt commented that once on line, "the NGO electrical steel line is expected to strengthen domestic supply chains and bring advanced manufacturing back to our shores, as we serve our automotive customers with state-of-the-art electrical steel that is sustainable and exclusive to U.S. Steel."
For guidance by segment, U.S. Steel said:
The flat-rolled segment's adjusted ebitda is expected to be higher than the first quarter due to its diverse end-market exposure and growth in strategic markets, as well as higher steel prices.
The mini-mill segment's adjusted ebitda is expected to increase vs. Q1 from higher average selling prices.
The European segment is expected to return to positive-adjusted ebitda as "the realization of commercial tailwinds in the second quarter, lower energy costs, and increased efficiencies from running all three blast furnaces should each contribute to higher sequential adjusted ebitda."
The Tubular segment's adjusted ebitda "is expected to remain strong but lower than the first quarter" on lower spot average selling prices and continued high import levels.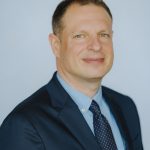 Latest in Steel Products