Steel Products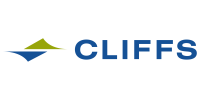 Workers At Cliffs' Northshore Mining Ops Join USW
Written by Ethan Bernard
July 20, 2023
---
Workers at Cleveland Cliffs' Northshore Mining in Minnesota have joined the United Steelworkers (USW) union.
Cliffs logo2.2The ~400 workers at Northshore mine taconite in Babbitt, Minn., make iron ore pellets in Silver Bay, Minn., and transport products and tailings, USW said in a press release on Tuesday.
The union also represents ~2,000 workers at four other Cliffs' mining facilities in Minnesota and northern Michigan, USW said, adding that Northshore was the last remaining taconite mine on Minnesota's Iron Range without a union. A new labor deal was reached with those workers last year.
Recall that Cliffs recalled some workers to the previoulsy idled Northshore Mining operations in February.
"Mining in Minnesota provides essential support for our local communities, our domestic steel industry, and our nation's critical infrastructure," USW District 11 director Emil Ramirez, who represents workers in Minnesota and eight other states, said in the release. "We're honored that workers at Northshore chose our union."
"We respect the right of our Northshore Mining workforce to seek representation by the USW," a Cliffs spokesperson said in an email to SMU. "Cleveland-Cliffs sees the USW as our partner, in Minnesota and throughout the entire country." The spokesperson added: "We look forward to expanding our very strong relationship with the USW in Minnesota."
Cleveland-Cliffs has generally maintained good relations with the USW. Cliffs's chairman, president and CEO Lourenco Goncalves said at last year's SMU Steel Summit that he sees the union as partners with the company.
Goncalves will again be sharing a fireside chat with SMU managing editor Michael Cowden at this year's Summit. Join us in Atlanta in August to hear what he has to say this year. For more information or to register, click here.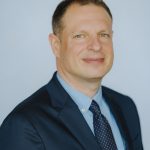 Latest in Steel Products