Steel Products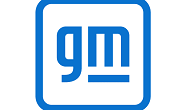 GM's Higher Earnings Guidance Hinges on Successful Labor Pacts
Written by Ethan Bernard
July 26, 2023
---
General Motors (GM) has raised its full-year earnings guidance, but this depends on the outcome of its labor negotiations with the United Auto Workers (UAW) union in the US and Unifor in Canada.
This is the second time we've raised guidance this year and it assumes that we successfully negotiate new labor agreements without a work stoppage," GM chair and CEO Mary Barra said in a letter to shareholders on July 25 as the company released its second quarter earnings.
The Detroit-based automaker is raising its full-year 2023 Ebit-adjusted guidance to $12-14 billion, compared to the previous outlook of $11-13 billion.
GM reported net income attributable to stockholders of $2.57 billion in Q2'23, up 52% from $1.69 billion a year earlier on revenue that rose 25% to $44.75 billion.
Barra also addressed the negotiations with the UAW, which have just kicked off, and those with Unifor which are set to start next month.
"We have a long history of negotiating fair contracts with both unions that reward our employees and support the long-term success of our business," she said, adding that the goal this time is the same.
"That's the best possible outcome for all our key stakeholders, including our team, plant communities, dealers, suppliers, and investors," Barra said.
In a separate statement, UAW president Shawn Fain responded to GM's earnings.
"General Motors has made mind-boggling profits over the last decade," Fain said on Tuesday. "It's long past time for GM to pony up, end tiers, pay their employees competitive wages that keep up with the cost of living, and provide everyone the ability to retire with dignity."
A Unifor spokesperson did not respond to an SMU request for comment by time of publication.
Recall that the labor contracts for all of the Detroit 3 automakers expire on Sept. 14 at 11:59 p.m. Unifor's agreement with the Detroit 3 also expires in September.
GM is providing regular updates to negotiations here and Unifor is giving updates here.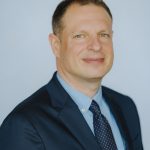 Latest in Steel Products