Steel Products
Commerce Finds Critical Circumstances in Tin Mill Products Trade Case
Written by Laura Miller
July 27, 2023
---
The US Department of Commerce this week ruled that critical circumstances exist in part in the trade case investigating illegal subsidies on tin mill products from China, meaning duties may be applied retroactively.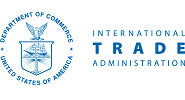 Recall that Cleveland-Cliffs and the United Steelworkers (USW) union in January filed a trade case seeking countervailing duties for tin- and chromium-coated steel sheet from China, as well as antidumping duties on a handful of countries.
Commerce this week preliminarily ruled that critical circumstances exist for just one Chinese company – Baoshan Iron. The company has failed to cooperate with Commerce, according to a Federal Register filing.
'Critical circumstances' exist when there are "massive imports" over a "relatively short period" of time, according to Commerce's rules. An increase of 15% or more in imports from a base period is considered "massive."
In this case, Commerce considered the four months immediately preceding and the four months following the filing of the original petition in January. When comparing the base period of November 2022 through January 2023, the agency found a 23.6% increase in the subject imports from February through April 2023.
If Commerce makes the same affirmative critical circumstances finding in its final ruling, scheduled for Oct. 30, CVDs will be applied against, and cash deposits will be required on, imports from Baoshan beginning on March 28, 2023. That's 90 days before Commerce's preliminary determination.
In that preliminary decision, Commerce determined countervailable subsidy rates of 542.55% for Baoshan, and 89.02% for Jingtang, and all other Chinese companies.
Imports of Chinese tin mill products have been subject to those CVDs since Commerce's initial ruling in June.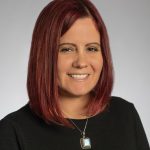 Latest in Steel Products