Steel Products
Steel Market Chatter This Week
Written by Becca Moczygemba
July 27, 2023
---
On Monday and Tuesday of this week, SMU polled steel buyers on a variety of subjects, including steel prices, demand levels, import offers, and inventory. Rather than summarizing the comments we received, we are sharing some of them in each buyer's own words.
We want to hear your thoughts, too! Contact david@steelmarketupdate.com to be included in our questionnaires.
When and at what price level do you think steel prices will bottom, and why?
"$800 – demand is seasonally steady and inventory is light in the supply chain."
"In the next three months."
"In the next 30-45 days. 90 days out is fuzzy at best."
"$650/ton – September. There's softness in this market and room to go down, just a matter of how long it will take to get there."
"I feel prices will bottom in October but not much lower than we are currently at – low $800/ton for HRC." 
"We're very close, should be end of month. Economic sentiment is still negative and dragging down buying, but inventory levels are low and customers will continue to buy keeping mills somewhat full. Higher predicted scrap prices in August might be a catalyst."
"I do not think steel prices bottom until lead times reach fourth quarter. I expect low $700s."
"August. There is a softening in the market."
"We've heard from several mill reps looking for tons. They're still trying to talk about $900/ton, but no one seems to think that is a real number."
"Discrete plate prices? Maybe bottoming end of Q4 but not dropping much from current levels."
"December. If steel mills cannot get prices up now, they will not be able to the rest of the year. December will be sub-$800."
"November. Slower economy, higher interest rates, more imports."
"$750 per ton. Inventory is currently at good levels and demand is slowing."
"We're very close to the bottom of this market. We might see $800 hot rolled."
"I think we're bottoming now. Activity has improved since the Fourth of July holiday."
Is demand improving, declining or stable, and why?
"Demand is improving vs. the previous month. Automotive is better now that outages are over and there's more of a comfort level buying on monthly contracts. Depending on what happens with pricing, it could be short lived."
"Stable. Summer is usually a slow period."
"Stable due to new orders. I've seen softening with other customers."
"Demand seems stable to soft for the most part. Service centers seem pretty darn hungry, though."
"Discrete plate is stable."
"Declining due to the high interest rate impact."
"Demand remains on the lighter side."
Is inventory moving faster or slower than this time last year – and why?
"Slower. Buyers went big during the two-year pandemic. There are not all that many new buyers for our steel systems."
"Actually, moving a bit better than same time last year."
"More or less the same as this time last year when the market was in a similar position as it is now."
"Faster as people are carrying less inventory."
"Faster. The automotive market has been better than it was last year and buyers are coming off of destocking in the previous quarter."
"Same to slightly slower."
"We are seeing inventory turns at about the same rate, which is just fine."
"We would actually move more inventory if we had it. Inventory levels are low everywhere for plate."
"Similar, maybe a little faster. Shipments very consistent – no big swings like prior years."
With US sheet prices higher than prices abroad, are imports more attractive than domestic material? Why or why not?
"For G-235 users, it's hard to risk getting good foreign G-235."
"Higher for now. However, I expect that to change as we move into October/November (depending on – US/EU negotiations). Lead times and uncertainty will give domestics the upper hand."
"Imports are certainly attractive, although there are fears domestic pricing may hit the import numbers by the time import lands."
"Longer import lead times make future import buys unattractive."
"Yes, more attractive on price, but lead times can take some shine off the numbers as domestics may adjust downward."
"Pricing is more attractive, but lead times are extended and faith in the domestic market is shaky, so we do not see buyers willing to load up."
"Absolutely. Anyone who can wait on the import lead times is doing so. The one caveat, of course , is the bears who think domestic numbers might be even lower than current imports in three to four months."
"Discrete plate prices on import are not attractive."
"No, there's still too much uncertainity in H2."
PSA: If you have not looked at our latest SMU Market Survey results, they are available here on our website to all Premium members. We refer to this as our 'Steel Market Trends Report,' and we publish updates every other Friday. We encourage readers to explore the full results, as we simply cannot write about all of the information within. After logging in at steelmarketupdate.com, visit the Analysis tab and look under the "Survey Results" section for "Latest Survey Results." Historical survey results are also available under "Survey Results History." We will conduct our next market survey next week – contact us if you would like to have your company represented.
By Becca Moczygemba, becca@steelmarketupdate.com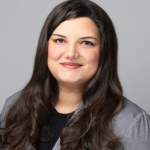 Latest in Steel Products