Steel Products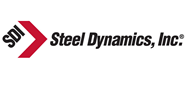 SDI to Collaborate on Wind Farm Project
Written by Becca Moczygemba
August 1, 2023
---
Steel Dynamics, Inc. (SDI) has entered into a new partnership with a subsidiary of NextEra Energy Resources, LLC to produce 308 megawatts of energy from a wind farm project in Texas.
The Fort Wayne, Ind.–based steelmaker said in a July 31 press release that the renewable product purchase agreement is the largest of its kind for the steel industry in North America.
The company anticipates the wind farm to produce approximately 1.1 million MWh of electricity annually. If this goal is met, it will be comparable to 16% of the mills' electricity usage in 2022, SDI said.
"As one of North America's largest steel producers and its largest metals recycler, we are excited to be collaborating with NextEra Energy Resources, the world's largest generator of renewable energy from the wind and sun, to place new renewable energy onto the ERCOT power grid," Mark D. Millett, chairman and CEO of SDI, said in the release.
The energy hub will be developed, owned, and operated by a subsidiary of NextEra Energy Resources, SDI said, with operations set to begin in 2024.
Steel Dynamics produces steel via an electric-arc furnace (EAF), uses a circular manufacturing model, and produces lower-carbon steel products, Millett noted.
"Our steel mills' greenhouse-gas emissions are among the lowest in the industry globally. This investment represents a significant step forward on our path to carbon neutrality," he said. "The steel industry is vital to a healthy manufacturing base and sustainable infrastructure, and we produce the steel required for a sustainable future."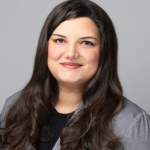 Latest in Steel Products