Steel Products

GSCC Releases Steel Climate Standard
Written by Becca Moczygemba
August 3, 2023
---
The Global Steel Climate Council (GSCC) has officially published its Steel Climate Standard.

A draft of the Standard was put out in April, as SMU previously reported. Stakeholders were given the opportunity to provide comments, and many of the submitted comments were used to shape the final text of the Standard.
"The Standard focuses on reducing greenhouse gas (GHG) emissions from the global steel industry with a science-based glidepath to reduce emissions in line with the goal of the Paris Climate Agreement to achieve a 1.5° C scenario," said a news release.
Using the Standard will give steel buyers the ability to compare actual carbon emissions linked to steel via product certification, GSCC said.
In a separate release, the Steel Manufacturers Association (SMA), a founding member of the GSCC, called the standard "a fair, effective, and unbiased way to measure and report GHG emissions in the global steel industry."  
"The Steel Climate Standard measures carbon emissions for all steel the same way, no matter where or how it was made," commented SMA president Philip K. Bell.
Certification is founded on a single, technology-agnostic protocol that applies to all steelmakers globally, creating an industry standard for achieving the emissions reduction goals listed in the Paris Climate Agreement by 2050, SMA said.
American steelmakers Steel Dynamics Inc. (SDI) and Nucor, both GSCC founding members, have also voiced their support for the framework.
"I'm proud that this standard was designed through a collaboration of steel companies and associations from around the world. It will guide all steel manufacturers worldwide toward decarbonization. It can also guide governments, steel customers and other stakeholders to encourage policies and practices that support this pivotal path to net zero," Leon Topalian, chair, president, and CEO of Nucor, said in a statement.
Nucor touts itself as one of the cleanest steelmakers in the world, with its mills emitting less GHGs by utilizing electric-arc furnaces (EAF) and scrap for steel production.
SDI also released a statement in support of the Standard. The Fort Wayne, Ind.–based steel producer noted that the standard will expedite the reduction of GHG emissions and provide clear and consistent data to key decision-makers.
"The Steel Climate Standard is a simple and understandable benchmark for reducing the steel industry's greenhouse gas emissions," commented Jeff Hansen, SDI's VP of environmental sustainability and a GSCC board member.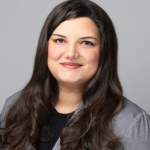 Latest in Steel Products