Steel Products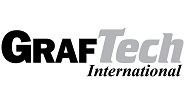 GrafTech Gains More Traction in Q2
Written by Becca Moczygemba
August 8, 2023
---
GrafTech International posted sequential improvement in the second quarter but continues to recover from the effects of the suspension of its Mexican operations in late 2022.
The restart of the manufacturer's Monterrey, Mexico operations was announced in November 2022.
| Second quarter ended | 2023 | 2022 | % Change |
| --- | --- | --- | --- |
| Net sales | $186 | $364 | -49% |
| Net earnings (loss) | $(7.85) | $115 | -107% |
| Per diluted share | $(0.03) | $0.44 | -107% |
GrafTech Earnings (dollars in millions, except per share amount)
The Brooklyn Heights, Ohio-based electrode manufacturing company's Q2 sales of $186 million fell 49% from approximately $364 million in the same quarter last year. It swung to a loss of $7.85 million in the quarter from net income of $115 in the year-ago quarter.
However, quarter-over-quarter results were more favorable. Q2'23 had an increase in net sales of about 34% compared to net sales of $139 million in Q1'23.
Sales volumes of graphite electrodes were 26,400 metric tons in Q2'23, down 38% from 42,300 metric tons in Q2'22.
GrafTech expects some softening in the second half of 2023 in response to the state of the global steel market. The company has tempered its outlook for the last part of 2023, president and CEO Marcel Kessler said.
"While we continue to move past the Monterrey suspension-driven impact on our sales volume, we expect demand for graphite electrodes in the second half of 2023 will be tempered by ongoing softness in the commercial environment," said Kessler.
The electrode producer expects that the steel industry's push for decarbonization will lead to more usage of the electric-arc furnace, which will drive up demand for its graphite electrodes.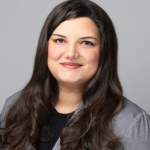 Latest in Steel Products