Steel Products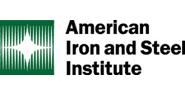 Domestic Steel Shipments Up in June vs. Last Year: AISI
Written by Ethan Bernard
August 9, 2023
---
Steel shipments in the US rose year-over-year in June but decreased sequentially, according to the latest figures from the American Iron and Steel Institute (AISI).
US steel mills shipped 7,655,692 net tons in June, up 0.6% from 7,606,332 tons in June 2022, but off 0.9% from the 7,721,633 tons shipped in May, AISI said on Tuesday.
Year-to-date (YTD) shipments for the first six months of 2023 fell 3.6% to 44,315,846 net tons vs. the same period last year, according to AISI's data.
Comparing YTD shipments this year vs. H1 2022 shows hot-rolled sheet up 3%, cold-rolled sheet down 1%, and corrosion-resistant sheet down 3%.
Latest in Steel Products