Trade Cases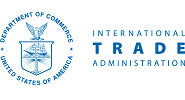 Commerce Issues Initial Ruling in Tin Products AD Case
Written by Laura Miller
August 17, 2023
---
The US Department of Commerce has published its preliminary findings in the antidumping (AD) trade case investigating tin mill products from a handful of countries.
Cleveland-Cliffs and the United Steelworkers (UAW) union filed the trade case involving both the alleged dumping and subsidization of tin mill products in January.
Commerce's initial ruling is that Canada, China, and Germany sold the subject goods at less-than-fair value during the period of investigation, which was the 2022 calendar year. It also determined that the Netherlands, Taiwan, Turkey, and the UK did not dump the product during that time.
| | | | |
| --- | --- | --- | --- |
| Country | Dumping Ruling | Dumping Margin | Critical Circumstances |
| Canada | Affirmative | 5.29% | No |
| China | Affirmative | 122.52% | Yes |
| Germany | Affirmative | 7.02% | No |
| the Netherlands | Negative | n/a | No |
| Taiwan | Negative | n/a | No |
| Turkey | Negative | n/a | No |
| United Kingdom | Negative | n/a | No |
Commerce intends to issue the final rulings for Canada and China by the end of October. For the other countries, the deadline for Commerce's final decisions have been pushed to the end of December.
Critical Circumstances
'Critical circumstances' were determined to be present in only the China case.
There are several criteria Commerce considers when ruling on critical circumstances, according to documents reviewed by SMU.
The first is if "there is a history of dumping and material injury by reason of dumped imports in the US or elsewhere of the subject merchandise" or if the importer "knew or should have known that the exporter was selling the subject merchandise at less than its fair value."
Another consideration is if "there have been massive imports of the subject merchandise over a relatively short period." An increase of 15% or more in imports from a base period is considered "massive."
For China, Commerce said, "there is a reasonable basis to believe or suspect that all importers of tin mill products knew, or should have known, that exporters were selling subject merchandise at less-than-fair value" and "that there was likely to be material injury caused by reason of such imports."
An affirmative ruling of critical circumstances allows the duties to be applied retroactively 90 days before Commerce's preliminary ruling, which in these AD cases was Aug. 17.
Response from the USW
The USW put out a statement welcoming the duties on the Canadian, Chinese, and German product.
"The preliminary antidumping duties Commerce announced today are a step in the right direction toward stabilizing our market, restoring fair prices and protecting US workers," said USW international president Tom Conway.
"If we don't curtail this dumping now, it will eventually choke out our domestic industry, leaving us with no alternative but to rely on foreign goods. We saw how dangerous that dependence was during the pandemic, and we must be proactive now," he added.
The union said thousands of its members make tin mill products at locations in California, Indiana, Ohio, and West Virginia.
Countervailing Duty Case
A preliminary decision by Commerce was made in the countervailing duty portion of the case in June.
In July, Commerce ruled that critical circumstances were found to exist for just one Chinese company in the subsidy case.
Scope of These Investigations
According to Commerce, "The products within the scope of this investigation are tin mill flat-rolled products that are coated or plated with tin, chromium, or chromium oxides. Flat-rolled steel products coated with tin are known as tinplate. Flat-rolled steel products coated with chromium or chromium oxides are known as tin-free steel or electrolytic chromium-coated steel."
This story was updated from its original publishing to reflect the decisions on Germany, the Netherlands, Taiwan, Germany, Turkey, and the UK.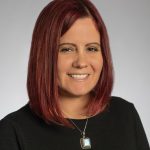 Latest in Trade Cases