Steel Products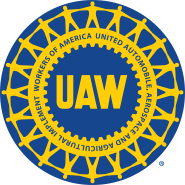 Biden Shrugs Off Possibility of UAW Strike: Report
Written by Ethan Bernard
September 5, 2023
---
President Biden downplayed the prospect of a strike by the United Auto Workers (UAW) union in comments on Monday, according to a report by Detroit's WXYZ's news.
The president was asked by reporters in Philadelphia about the possibility of a strike, according to the report.
"No, I'm not worried about a strike," Biden said. "It's not gonna happen."
The article said that UAW President Shawn Fain was shocked by Biden's words.
"He must know something we don't know," Fain reportedly said.
This comes as the contract deadline of Sept. 14 at 11:59 p.m. approaches with the Detroit 3 automakers, and the negotiations heat up.
Last week in a Facebook Live post, Fain said the UAW had filed unfair labor charges with the National Labor Relations Board (NLRB) against General Motors and Stellantis.
Fain said on Aug. 31 that "GM and Stellantis' willful refusal to bargain in good faith is not only insulting and counter-productive, it's also illegal."
A spokesperson for Stellantis told SMU in an emailed statement that "Stellantis was shocked by Mr. Fain's claims that we have not bargained in good faith."
"This is a claim with no basis in fact, and we were disappointed to learn that Mr. Fain is more focused on filing frivolous legal charges than on actual bargaining," the spokesperson added.
"We are surprised by and strongly refute the NLRB charge filed by the International UAW," Gerald Johnson, GM EVP, global manufacturing, said in a statement on Aug. 31. "We believe it has no merit and is an insult to the bargaining committees."
Ford Motor Co. did provide an offer to the UAW, but Fain said during the Facebook Live the "Ford proposal insults our very worth."
Ford president and CEO Jim Farley said in a statement on Aug. 31 that it was a "generous offer on the upcoming contract that would provide our hourly employees with 15% guaranteed combined wage increases and lump sums, and improved benefits over the life of the contract."
"Overall, this offer is significantly better than what we estimate workers earn at Tesla and foreign automakers operating in the US," Farley added.
On its list of demands, UAW said: "We're demanding double-digit pay raises. Big Three CEOs saw their pay spike 40% on average over the last four years. We know our members are worth the same and more."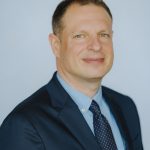 Latest in Steel Products