Final Thoughts
Final Thoughts
Written by Ethan Bernard
September 17, 2023
---
The United Auto Workers (UAW) strike that started Friday leaves the "Big Three" automakers, and their union-represented workers, in uncharted territory. And, by extension, everything along the supply chain that touches automotive. Especially steel.
What we know now is that the UAW has resumed talks with the Detroit automakers, according to a report Saturday in the New York Times. Separately, an article in the Detroit Free Press noted that Ford and General Motors have laid off workers because of the strike.
Where do things go from here? To answer that, it might be worth considering the past.
A Look Back
Let's look at the rhetoric of UAW president Shawn Fain. Beyond the fire and brimstone and biblical analogies, there's the name itself: The "Stand Up" Strike. Fain said explicitly that this hearkens back to the "Sit Down" strikes that occurred during the Great Depression.
In 1936, GM workers started to occupy plants. Doing this "protected (the workers) from both violence and weather as well as from the threat of being replaced with other workers unwilling to go along with the strike," according to an article in the Library of Congress. After 44 days of striking, GM announced a deal. Workers at other companies soon took notice of the success. In the space of two weeks, 87 sit-down strikes occurred in Detroit alone. UAW membership swelled.
Standing Up in 2023
The UAW is employing a different tactic this time. The union is targeting specific plants across all three automakers vs. targeting one manufacturer. Plants can be struck at any time, and the UAW reserves the right to call a general walkout if it chooses to. Fain has changed the rules of the game. For anyone along the supply chain making contingency plans, this "flexibility" complicates matters.
Two things stand out: market share and electric vehicles. GM, Ford, and Chrysler had a combined market share of more than 85% through the 1960s, according to an American Enterprise Institute (AEI) article from 2019. It didn't go below 50% until 2008, the article added. Also worth highlighting: One of the "Big Three" is now owned by Netherlands-based Stellantis. Even hallowed US companies can change ownership.
Plus, automakers such as Nissan, Honda, and Toyota run non-union plants in North America. So, although Detroit still is Motor City, the "Big Three" are no longer the only game in town, and it's been that way for a while.
In some respects, it's the very notion of Motor City that's at stake. What happens to UAW workers when the gasoline engines that powered Detroit's rise are no longer necessary?
The internal combustion engine (ICE) itself has stiff competition coming down the pike from EVs. Managing the EV transition successfully for workers is one of the UAW's concerns. For that transition to occur, though, a lot depends on the infrastructure to sustain it. And that means government.
The White House Responds
Automobiles depend on roads. And EVs depend on electricity. Charging stations, fortifying the current electrical grid, and providing enough power to match the uptick in EVs are areas where all levels of government will need to be involved. The federal government and many state governments already have subsidies in place for EVs. But that fundamental infrastructure transformation has not yet taken place. As the automakers move forward, it's clear the government will be involved in some fashion. I hope it will mean a guiding a path vs. something akin to the auto bailout of 2008.
Regarding the strike, so far President Biden has voiced his support of the UAW's right to take action, according to a report from USA Today on Friday. Further, he said union members "deserve a contract that sustains them and the middle class."
So in the face diminished market share vs. the last century, competition from non-union workers, and EV transition, what does that mean for a resolution to this strike? Beyond that, how much of a role will the government take behind the scenes – and how do election-year politics factor into that? Hmmm…. I think that question could even stump the Magic 8-Ball SMU used to answer tough question at Steel Summit last August.
Steel 101 Goes to South Carolina
SMU will take its Steel 101 workshop on the road to Charleston, S.C., on Oct. 24-25. The workshop will include a tour of Nucor Steel Berkeley.
Those new to the industry will learn how steel is made in the morning on the first day of the course. They'll then see it being made in the afternoon at Nucor – an experience that really makes that knowledge stick.
Steel 101 is also a great refresher for those looking to brush up on their industry knowledge. In addition to steelmaking, we'll cover key end markets, coating extras, pricing and futures, and a whole lot more.
Attendance is limited. So don't miss out, register here!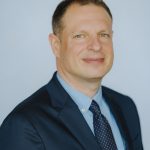 Latest in Final Thoughts