Final Thoughts
Final Thoughts
Written by Michael Cowden
September 24, 2023
---
We've been busier than usual lately covering two major events (in addition to our pricing and data services) – the potential sale of U.S. Steel and the United Auto Workers (UAW) union strike.
Let's review some possible developments in each.
U.S. Steel Sale – Back in the Headlines
We learned last week that Stelco had joined a growing list of steelmakers kicking the tires at U.S. Steel – a list that already included Cleveland-Cliffs and ArcelorMittal.
The news surprised me in that Stelco, a Canadian steelmaker with a sole active blast furnace, is much smaller than Pittsburgh-based U.S. Steel. That said, it's not like we haven't seen guppies swallowing whales before.
Some of you who have been around for a while might recall SSAB's $7.7-billion acquisition of Ipsco in 2007. It then in 2008 sold off Ipsco's considerable tubular operations in North America to Russian steelmakers TMK and Evraz.
TMK, roughly speaking, got Ipsco's US tubular assets and Evraz its tube mills in Canada as well as a plate mill in Oregon. SSAB ultimately kept just two plate mills, one each in Iowa and Alabama.
Why do I bring up a series of deals that happened more than 15 years ago now? Because there have been some media reports about various suitors buying "all" of U.S. Steel.
I'm not sure that I see that as very likely. Let's remember that "all" of U.S. Steel means not just its integrated mills in the Midwest and Big River Steel, an EAF sheet mill in Arkansas, but also energy tubular facilities, UPI in California, mining operations in Minnesota, and a steel mill in Slovakia.
But I can see a few scenarios in which U.S. Steel might be divided up among several of the companies already reported to be involved in the sales process (and perhaps some companies who haven't been named yet as well).
Is ArcelorMittal, for example, really interested in buying integrated mills in the Midwest when it sold similar facilities to Cliffs just a few years ago?
Maybe. But I could also see a footprint of Big River Steel, AM/NS Calvert (soon with a new EAF), and ArcelorMittal's DRI/HBI plant in Texas making a lot of sense. Let's also keep in mind that the "NS" in "AM/NS" is for Nippon Steel, with whom ArcelorMittal has partnered with abroad as well – AM/NS India, for example. So perhaps Nippon Steel is in the mix too?
In short, we should be asking not only which individual steelmakers might buy U.S. Steel but also which constellations of companies might work together. And, again, It's also worth considering which assets might be shifted around after any deal for U.S. Steel.
By the way, the silence around the U.S. Steel sales process in recent weeks doesn't necessarily mean that nothing was happening. It might instead have been an indication that serious negotiations were underway. Now that we're hearing more news coming out of those talks, could it mean that we're closer to seeing some official announcements?
UAW Strikes Spreads, Now What?
The UAW expanded its strike against Stellantis and General Motors with strikes at their parts distribution plants across the country. What might the knock-on effect of the strike at those distribution plants be this week?
I ask that because, even before the strike expanded, parts makers were already getting hit by the work stoppage. LM Manufacturing LLC in Michigan, for example, laid off approximately 650 workers because of the strike, according to an article in Canadian newspaper The Globe and Mail.
LM Manufacturing is a joint venture with Magna International, a Canadian-based company that is also one of the largest suppliers to automotive – so any impacts there are worth monitoring.
It's also worth keeping an eye on whether a growing web of UAW strikes could impact not only the "Big Three" automakers, whose operations are centered in the Midwest, but also non-union shops in the South.
Case in point: The strike at a ZF Group in Tuscaloosa, Ala. ZF, based in Germany, like Magna, is one of the world's largest suppliers to automotive. Automotive News reported that production at ZF in Tuscaloosa has continued. That means production at a Mercedes-Benz plant in Tuscaloosa also continues, the article said.
So why do I mention that article if there has been no impact at ZF to date? The Tuscaloosa plant makes Mercedes-Benz SUVs that are sold for a tidy profit within the US. Those same SUVs are also exported from the US for profitable sales abroad.
The UAW strategy appears to be exert maximum pain on automakers' bottom lines with minimal use of its $825-million strike fund. The union has already targeted profitable pickup and SUV platforms at Ford, General Motors, and Stellantis. Could it do the same – even if indirectly – at non-union automakers?
SMU Community Chat on Oct. 4 at 11 am ET
Given recent events, we've been writing a lot about the automotive market. We decided we were overdue for a deep dive into construction.
So mark your calendar for Oct. 4 at 11 a.m. ET. We'll catch up with Associated General Contractors of America (AGC) chief economist Ken Simonson for a Community Chat.
We'll talk not only about the outlook for construction but also about why it remains difficult to find and retain skilled workers. You can learn more and register here.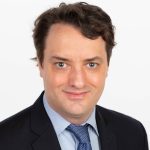 Latest in Final Thoughts