OEMs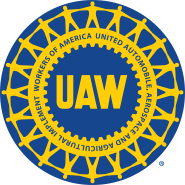 UAW Strikes Ford Kentucky Truck Plant
Written by Michael Cowden
October 11, 2023
---
The United Auto Workers (UAW) unexpectedly expanded its strike against Ford on Wednesday evening when 8,700 union members walked out of the automaker's Kentucky Truck Plant.
The move represented a severe escalation of a strike that began on Sept. 15 and is now in its fourth week.
That's because pickups and SUVs are among the most profitable and best-selling vehicles made by the "Big Three" automakers.
Kentucky Truck, located in Louisville, Ky., makes the F-250 to F-550 Super Duty Trucks as well as the Ford Expedition and Lincoln Navigator SUVs, according to Ford's website.
UAW: Ford "Refused" Progress in Contract Talks
UAW President Shawn Fain and Vice President Chuck Browning called on workers to strike "directly after Ford refused to make progress in bargaining," the union said in a Facebook post.
Union members then walked off the job at Kentucky Truck at 6:30 p.m. ET. The UAW noted that the plant was "iconic and extremely profitable."
"We have been crystal clear, and we have waited long enough. But Ford has not gotten the message," Fain said.
Ford Warns of Consequences
Kentucky Truck generates $25 billion a year in revenue. It is not only one of the largest factories in the US but also one of the largest in the world, Ford said.
Ford said its latest offer to the UAW was "outstanding" and that the union's move was "grossly irresponsible." The company also noted that its 57,000 UAW-represented workers were already "among the best-compensated hourly manufacturing workers anywhere in the world."
The strike at Kentucky Truck will have "serious consequences," Ford warned. It said the work stoppage put a dozen other Ford plants "at risk" as well as 100,000 jobs once indirect employment at suppliers was taken into account.
Bring the Hammer Down
The move came as a surprise because the union has, in the past, announced new strikes on Fridays. It was also unexpected because the UAW last Friday decided not to expand its strike, citing progress in contract talks.
But Fain on Friday also said that some union members had wanted to "bring the hammer down" on truck plants.
"There is a time and place for that. And believe me: if the Big Three don't continue to make progress, then that time will be coming soon," he said then.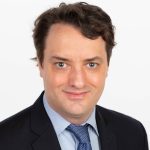 Latest in OEMs