Final Thoughts
Final Thoughts
Written by Michael Cowden
October 8, 2023
---
A service center executive recently told me that the best way to make a fool of yourself was to try to predict what flat-rolled steel prices were going to do.
He hadn't expected that hot-rolled coil prices would rebound from less than $600 per ton ($30 per cwt) for some larger buyers to potentially more than $700 per ton – especially amid an ongoing UAW strike.
And that was before the push to lift steel prices arguably got a boost on Friday afternoon. That's when UAW president Shawn Fain announced that the union would not expand its strike against the "Big Three" automakers.
Perhaps it is equally foolish to predict how and when and if the UAW strike might end.
New Strikes Averted, for Now
We're entering the fourth week of the UAW strike. The consensus among our survey respondents was that the strike would last 4-6 weeks. (Only 10% thought it would last seven weeks or more.) That consensus would appear to hinge on a tentative agreement being reached soon.
Fain on Friday said last-minute progress in talks with General Motors prevented the strike from expanding. He said GM had agreed to allow workers involved in making electric batteries to join the union. That's a big deal for the UAW.
"We have been told for months this is impossible. We have been told the EV future must be a race to the bottom," Fain said. "What this will mean for our membership cannot be understated."
So maybe a deal is close? Count me as skeptical. Fain made those remarks on Facebook Live while wearing a T-shirt that said, "EAT THE RICH".
True, Fain might be under pressure to look tough from more radical members of the UAW. He acknowledged on Friday that some union member wanted to "bring the hammer down" on truck plants – among the Big Three's most profitable operations.
"There is a time and place for that. And believe me: if the Big Three don't continue to make progress, then that time will be coming soon," he said.
So what is the hammer being held back for? The union has at various times floated 40% wage increases and a four-day workweek. These are probably the kind of chips that are often designed to be negotiated away. So what are the real sticking points?
Tiers Under Fire in Detroit
Some of you have told me the UAW will agree to a deal if it secures wage increases of more than 25%. If that's really the case, then perhaps an end to the strike is in sight. Ford has already agreed to a 23% wage increase, up from the 9% it initially floated, Fain said.
That might sound like a big deal. But it's almost par for the course given the significant uplift in wages that has been achieved by unions in other industries, including the United Steelworkers (USW) in contract negotiations with Cleveland-Cliffs and U.S. Steel last year.
My money is on tiers being a bigger sticking point. Tiers is the practice of paying new or temporary workers significantly less and offering them significantly fewer benefits than longer-serving, full-time workers.
Fain said "temps" have been "used and abused" by the Big Three. "This part of the workforce used to be a small group, used only to cover for short periods. Now, they're an entire subsection of our union, who have few rights, low pay, and an uncertain future," he said.
And Elsewhere Too
If that rhetoric sounds familiar, it's because it is. Tiers have been a key sticking point in other recent labor talks as well. Take, for example, contract talks between UPS and the Teamsters. The Teamsters demanded, and got, an end to tiers before agreeing to a new labor contract in August.
Is that the formula: to get a deal, end tiers? Sounds simple. But it looks like companies don't want to give tiers up without a fight. And it appears that unions aren't willing to go back down either.
Case in point: Talks between Unifor (roughly the Canadian equivalent of the UAW) and General Motors of Canada have bogged down in part over the issue of tiers.
Unifor says that some people officially classified as temporary or part-time workers are effectively working full-time. But without enjoying the same pay and benefits as full-time workers.
"On this matter (tiers), there is considerable disagreement between us and GM," Unifor National president Lana Payne said in a speech on YouTube on Saturday.
"We have been crystal clear with the companies. There is no agreement until this is resolved," she added.
Recall that Unifor members ratified a new labor agreement with Ford of Canada on Sept. 24.
The talks in Canada, unlike those in the US, have been a more traditional pattern bargaining. In other words, the deal reached between Unifor and Ford of Canada was supposed to set the template for talks with GM.
To date, it has not. Unifor's contract with General Motors of Canada expires at 11:59 pm ET on Monday. Maybe there will be a last-minute deal. Maybe not.
Payne, unlike Fain, didn't slam the "billionaire class." But she sported a black leather jacket that referenced a more militant approach among union members and leaders across industries.
How Will Non-Union Workers React?
Let's say the UAW and Unifor succeed in negotiating life-changing improvements in working conditions for their members. How would that news be received by non-union workers? Simply put, if union workers get hefty wage and benefit increases, wouldn't non-union workers want that too?
And, related to that, if non-union workers don't see pay and benefits increase in tandem with those of union workers, could that leave the door open to unionization in places we traditionally think of as non-union?
I've always assumed that transplant automakers in the South, for example, would remain non-union. But with all that's changed over the last three years – reshoring, a labor shortage, inflation – is that still a safe assumption?
Let me know what you think. And, in the meantime, thanks to all of you for your continued support of SMU!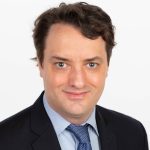 Latest in Final Thoughts