OEMs
Unifor Members Ratify New Labor Deal with GM Canada
Written by Laura Miller
October 16, 2023
---
Unifor members in Canada have ratified a new three-year labor agreement with General Motors, according to a bargaining update from the union.
Union members at GM's Ontario facilities in Oshawa, St. Catharines, and Woodstock voted 80.5% in favor of the new deal.
Highlights of the new contract include pension improvements, general wage increases, a reactivation of cost-of-living allowances (COLA), new retiree allowance, reduced wage progression, EV transition supports, and two new paid holidays, among others.
The agreement will expire at 11:59 p.m. ET on Sept. 20, 2026.
Unifor and GM reached the agreement on Tuesday, Oct. 10, just hours after the union announced strike action at the automaker's St. Catharines Propulsion Plant, Oshawa Assembly & Operations, and the Woodstock Parts Distribution Centre.
"Together, we've secured a deal that recognizes the many contributions of our 4,200 represented team members through significant increases in wages, benefits, and job security, while positioning GM Canada to remain competitive in the future," said a statement from Marissa West, GM Canada's president and managing director.
Unifor members ratified a labor agreement with Ford of Canada in late September. Only 54% favored ratification in that vote, but that was still enough for the vote to pass.
Unifor uses pattern bargaining. Now that new deals have been reached with Ford and GM, the union will move on to bargaining with Stellantis.
UAW Strike in the US Continues
Meanwhile, in the US, the United Auto Workers (UAW) union remains on strike against the 'Big Three' Detroit-area automakers. The strike has been ongoing for a month now.
UAW workers are on the picket line at two of GM's assembly plants in Michigan and Missouri and 18 of GM's parts distribution facilities, as well at other Ford and Stellantis plants.
The UAW announced a new phase of its stand-up strike on Friday, Oct. 13, saying that it will be calling on workers to strike at certain facilities at will. This was a change from the tactic it had been using in the first three weeks of the strike, when it only made announcements of the strike's expansion on Fridays.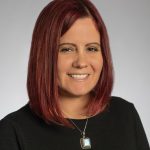 Latest in OEMs