Steel Markets
Architecture Billings Index Slides in September
Written by Becca Moczygemba
October 18, 2023
---
The Architecture Billings Index (ABI) reading from the American Institute of Architects (AIA) and Deltek showed a decline in September.
The index dropped to 44.8 in September, four points below August's 48.1 reading. This is the lowest score reported since December 2020.
The ABI is a leading economic indicator for nonresidential construction activity with a lead time of 9-12 months. Any score above 50 indicates an increase in billings. A score below 50 indicates a decrease.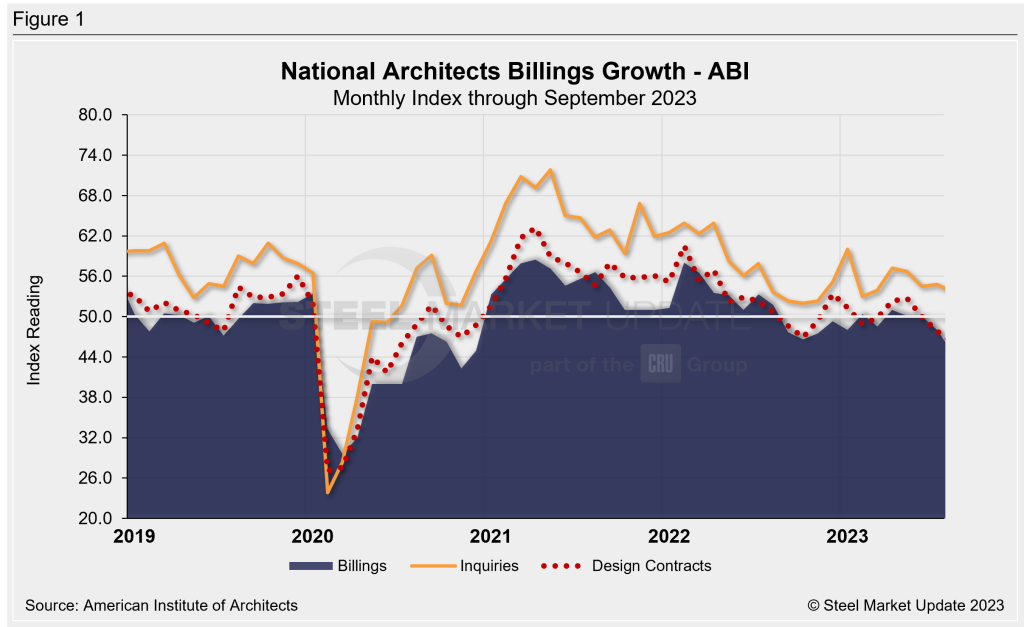 "While more firms are reporting a decrease in billings, the report also shows the hesitance among clients to commit to new projects with a slump in newly signed design contracts," said Kermit Baker, PhD, AIA chief economist, in a press release.
Newly signed design contracts also shifted downward from 47.9 in August to 46.2 in September.
Backlogs at architecture firms dropped to an average of 6.5 months in the third quarter. According to Baker, backlogs are at the lowest level since the fourth quarter of 2021.
A decline in billings was also seen throughout every region in September. Firms in the West reported the softest business conditions.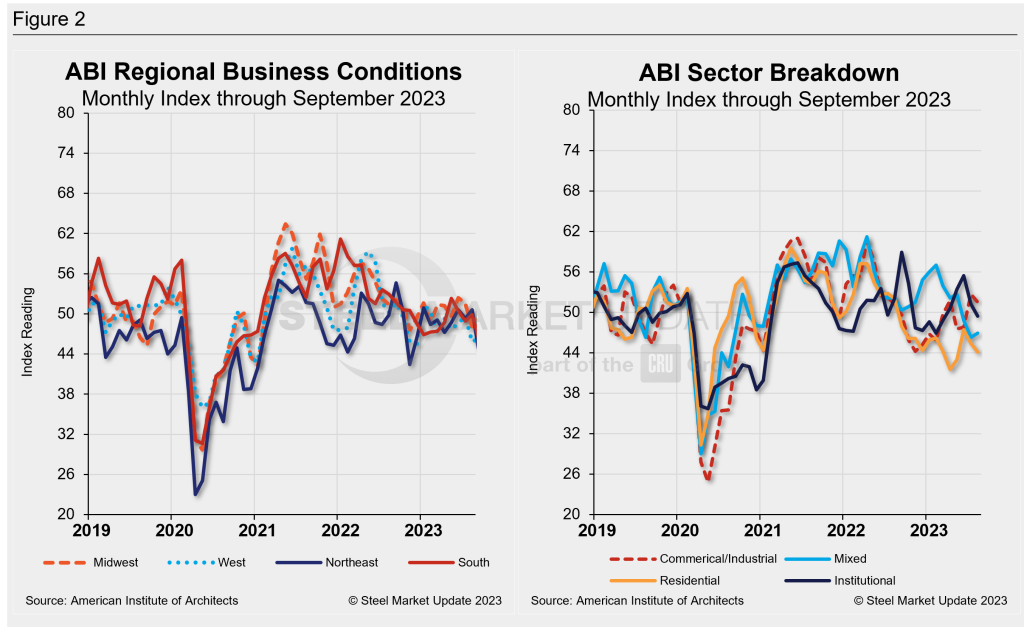 Overall, billings at firms with an institutional specialization were flat. Firms with a specialization in commercial/industrial dropped from 51.5 in August to 45 in September. Multifamily residential firms saw a smaller decline, shifting from 44.1 in August to 43.5 in September.
"The industry shed 1,900 positions from July to August, offsetting most of the employment gains seen so far this year. In addition, small businesses are increasingly pessimistic about the economic outlook for the next six months, according to the National Federation of Small Business (NFIB) Small Business Optimism Index for September," said AIA.
One firm in the Midwest with an institutional specialization said that business conditions are similar to those in 2022.
"Owners want to build, but inflation is wreaking havoc with financial proformas and forcing cost cutting measure on many commercial projects so that they can proceed," said a firm with a commercial/industrial specialization in the Northeast.
A small firm with a residential specialization in the south noted that it would have no work if it weren't for a backlogged project.
An interactive history of the AIA Architecture Billings Index is available on the SMU website.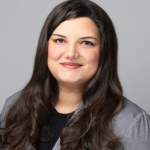 Latest in Steel Markets