Steel Products
Apparent Steel Supply Increased in August
Written by Becca Moczygemba
October 23, 2023
---
US apparent supply increased to 8.65 million net tons in August, up 5% compared to 8.24 million tons July, according to data from the US Department of Commerce and the American Iron and Steel Institute (AISI). 
Apparent steel supply is determined by combining domestic steel mill shipments and finished US steel imports, then deducting total US steel exports.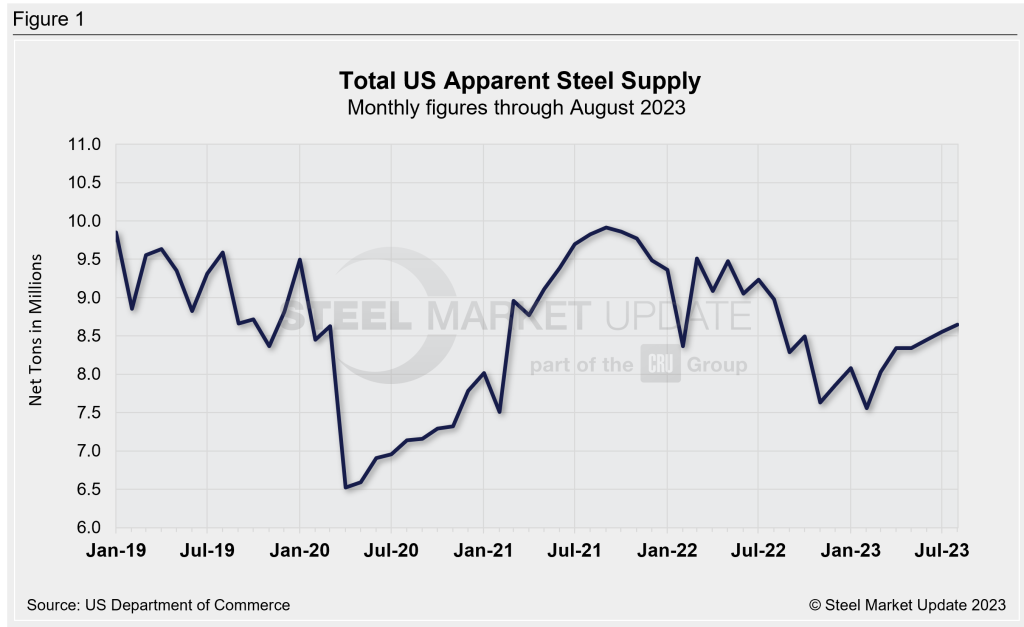 August's apparent supply total was 327,995 tons lower than the same month one year ago, when supply was 8.98 million tons. Figure 2 shows August trade statistics year over year (YoY) for each of the past three years.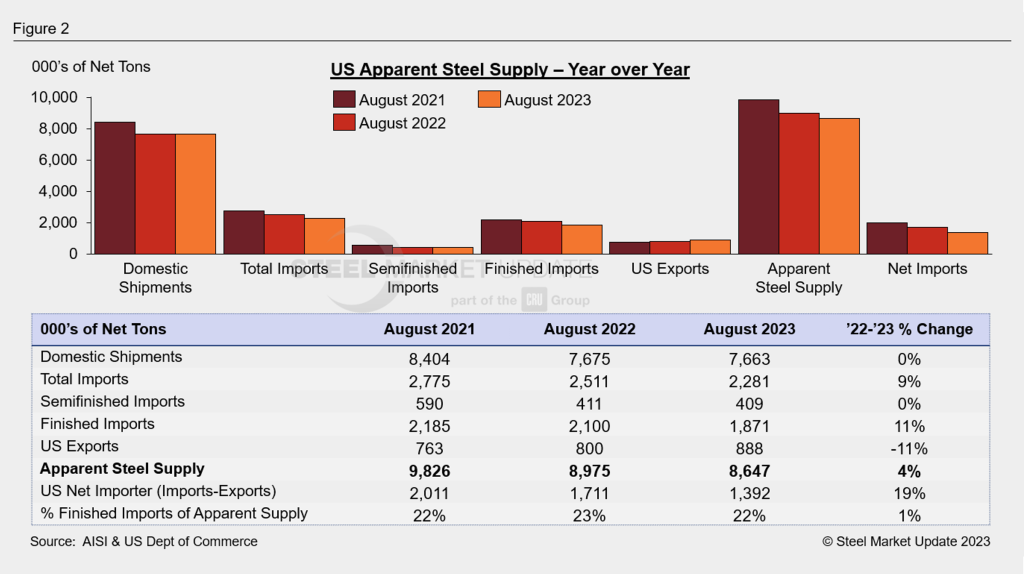 Apparent supply has varied throughout the year but was stable in August. In February, apparent supply dipped to 7.5 million tons, the lowest we've seen it this year. Figure 3 shows monthly statistics over the last three months.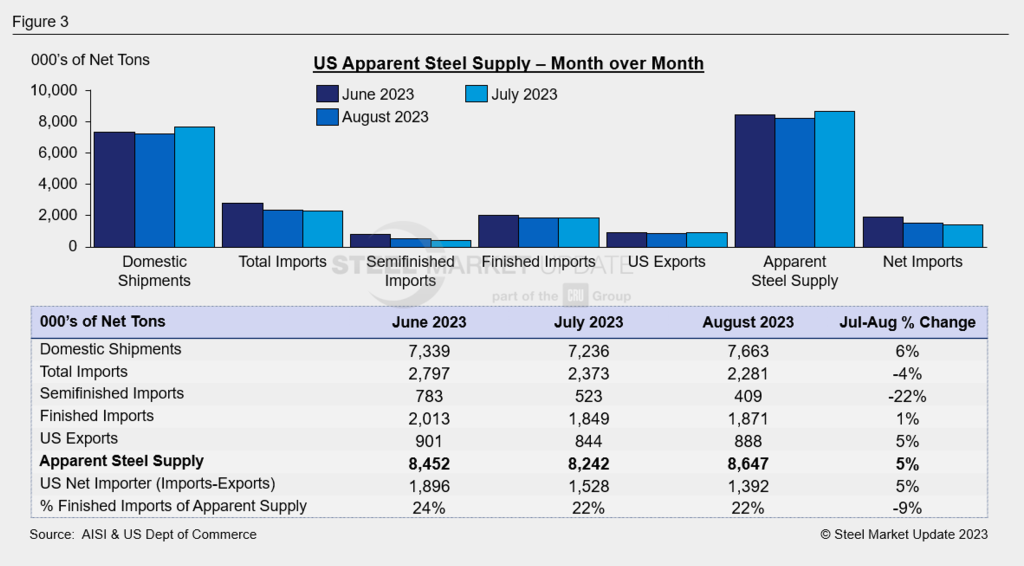 Figure 4 shows year-to-date (YTD) monthly averages for each statistic over the last five years. The average monthly apparent supply level for 2023 thus far is 7.9 million tons.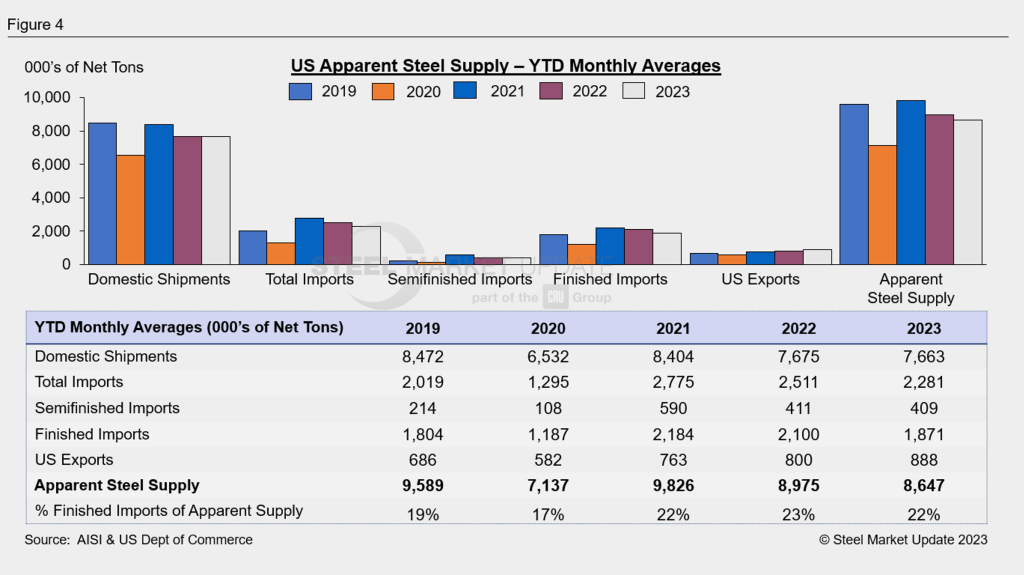 To see an interactive graphic of our Apparent Steel Supply history, click here. If you need any assistance logging into or navigating the website, contact us at info@steelmarketupdate.com.
Latest in Steel Products