Steel Mills
Nucor Posts Lower Q3 Profit on Weaker Steel Prices
Written by Michael Cowden
October 23, 2023
---
Nucor Corp.
Third quarter ended Sept. 30
2023
2022
% Change
Net sales
$8,775.7
$10,500.7
-16.4%
Net income
$1,141.5
$1,694.7
-32.6%
Per diluted share
$4.57
$6.50
-30%
Nine months ended Sept. 30
Net sales
$27,009.0
$32,788.5
-17.6%
Net income
$3,739.4
$6.351.6
-41.1%
Per diluted share
$14.83
$23.85
-37.8%
(in millions of dollars except per share)
Nucor reported a drop in third-quarter profits on lower steel prices, with the biggest hit to earnings occurring at its sheet mills.
And the Charlotte, N.C.-based electric-arc furnace (EAF) steelmaker doesn't see things improving in the fourth quarter.
"We expect earnings in the fourth quarter of 2023 to decrease compared to the third quarter of 2023 due primarily to lower pricing across all three operating segments, and, to a lesser extent, decreased volumes," the company said in commentary released with earnings data after the close of markets on Monday, Oct. 23.
Nucor's three operating divisions are as follows: raw materials, which includes its scrap recycling and direct-reduced iron (DRI) operations; steel mills, which make things such as sheet, plate, and rebar; and steel products, which includes downstream offerings such as piling and fabrications.
All told, Nucor recorded net income of $1.14 billion in the third quarter of 2023, down 33% from $1.69 billion in the same quarter last year. Net sales fell 16% to $8.78 billion over the same period. (See chart above.)
The company's steel mills division posted a steeper decline. Earnings before income taxes and noncontrolling interests for its steel mills were $882.6 million in Q3'23, down 31% from $1.29 billion in Q3'22.
Nucor also reported 5.75 million tons shipped from its steel mills in Q3'23, down 2% from 5.87 million tons shipped in Q3'22. But sheet mill shipments (up 2% to 2.72 million tons) and plate mill shipments (up 21% to 460,000 tons) bucked that overall trend.
The company made no mention of the U.S. Steel sales process in its earnings release.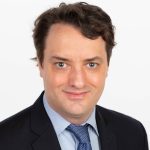 Latest in Steel Mills