Shipping and Logistics
Unifor Strike Shuts Down St. Lawrence Seaway
Written by Laura Miller
October 25, 2023
---
The St. Lawrence Seaway is shut down after members of Canada's Unifor union went on strike against the St. Lawrence Seaway Management Corp. (SLSMC) this past weekend.
On Wednesday, Oct. 18, the union filed a 72-hour strike notice. But no deal was reached by the Saturday, Oct. 21, 11:59 p.m. deadline "despite sustained negotiating efforts," Unifor said in a statement.
"This impasse is extremely unfortunate, but our members remain committed to getting a fair agreement," Unifor National President Lana Payne said.
"The parties are at an impasse as Unifor continues to insist on wage increases inspired by automotive-type negotiations while the SLSMC works to find a fair and competitive labor agreement that balances wage demands and market realities," said an Oct. 22 statement from the SLSMC.
"The SLSMC continues to be extremely concerned with the impact the current strike by its unionized employees is having on Canadian and US supply chains and economies. It is receiving ongoing communication from various groups voicing their concern about delays in getting essential cargoes delivered," the SLSMC added in a news release on Oct. 24.
Unifor and the SLSMC did not return SMU's requests for comment on Oct. 25.
Why It Matters
The St. Lawrence Seaway is a vital trade route for steelmaking raw materials from the Atlantic Ocean to the Great Lakes.
More than 3,891,000 metric tons of iron ore and 1,117,000 metric tons of coal were transported on the Seaway in the first eight months of this year, according to data from the SLSMC.
The SLSMC is a not-for-profit corporation responsible for marine traffic through 13 of the 15 locks between Montreal and Lake Erie.
Many of Great Lakes ship operator Algoma Central's ships are docked as a result of the strike, according to a CBC news article. This means the delivery of iron ore to steelmakers in Hamilton, Ontario, is being delayed. (Note: Algoma Central is unrelated to Algoma Steel.)
ArcelorMittal Dofasco and Stelco are flat-rolled steelmakers with mills located in Hamilton. They had yet to return SMU's requests for comment as of this story's publication.
Canadian Steel Producers Association Responds
"The Canadian Steel Producers Association (CSPA) is deeply concerned about the ongoing strike at the SLSMC. CSPA members rely on the smooth flow of commodities to receive our raw materials as well as to ship our steel products to markets within Canada and the United States," said CSPA in a statement sent to SMU.
"The CSPA urges timely resolution to the ongoing strike at the SLSMC with as minimal disruption as possible. Steel and iron represent the highest value of goods shipped along the St. Lawrence Seaway. We are reliant on the St. Lawrence Seaway as one of our most vital conduits for steel trade and the delivery of our key raw materials," CSPA President and CEO Catherine Cobden said.
"The annual shipping season is finite. Every day that is lost will negatively impact the industry. We cannot afford supply chain disruptions whether with our own raw material supply or in our role as a critical steel supplier to many markets," she added.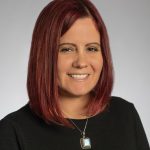 Latest in Shipping and Logistics