Steel Mills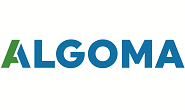 Algoma's Earnings Hit by Lower Steel Prices, But Recovery Expected
Written by Laura Miller
November 3, 2023
---
Algoma Steel said its quarterly earnings were impacted by falling steel prices and lower buying associated with the United Auto Workers (UAW) strikes in the US. But with the strikes wrapping up, it expects a recovery in both pricing and demand moving forward.
Algoma Steel Group Inc.
Fiscal second quarter ended Sept. 30
2023
2022
% Change
Net sales
$733
$599
22%
Net earnings (loss)
$31.1
$87.2
-64%
Per diluted share
$0.24
$0.36
-33%
Nine months ended Sept. 30
Net sales
$3,996
$5,035
-21%
Net earnings (loss)
$1,560
$1,533
2%
Per diluted share
$1.09
$1.95
-44%
(in millions of Canadian dollars except per share)
For its fiscal second quarter ended Sept. 30, the Sault Ste. Marie, Ontario-based flat-rolled steelmaker posted net income of CAD$31.1 million (US$22.76 million), down 64% year over year, on 22% higher sales of CAD$733 million (US$536.4 million).
While up 26% over the year-ago quarter, quarterly steel shipments of 548,998 net tons were down 4% sequentially.
CEO Michael Garcia said its results were hit by "significant declines in steel prices leading up to the now-resolved labor stoppages" associated with the UAW strikes in the US.
He noted that "index prices have risen and forward curves have rebounded sharply on recent price increase announcements" after the tentative labor agreements between the UAW and "Big Three" automakers. As such, "we expect further recovery in steel demand and pricing," Garcia stated.
Algoma's production is expected to be lower in the current quarter due to planned maintenance ahead of winter.
EAF Project Update
In its quarterly earnings report, Algoma touted recent developments in securing the energy needed to power its two new EAFs. Those furances are anticipated to come online late in 2024.
"Ontario's Independent Electricity System Operator provided further positive indication on connecting our EAFs to the grid," Garcia said. This will allow the EAFs to operate at the company's "current run rate annual business plan range of 2.2-2.4 million shippable tons without relying on hot metal," he explained.
Once the EAFs are started up, Algoma plans to transition away from its current blast furnace steelmaking "as increased electric power from the provincial grid supplying the company becomes available."
The company will have the option to continue to run its blast furnaces to take advantage of the hot metal, augmenting production through the EAFs, Garcia said on the call. The decision will come down to the economics, he noted.
At the end of the quarter, approximately $456 million had been invested in the EAF project – that's 54% of the project's anticipated cost. Contracts have been secured for about 80% of project expenses. Approximately 95% of the contracts are fixed price agreements, the company said, allowing for stable costs and fewer surprises.
The company also provided an update on its plate mill modernization project (see other story).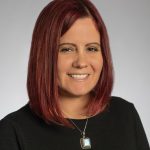 Latest in Steel Mills