Steel Products
Apparent Steel Supply – December and Calendar Year 2012
Written by John Packard
February 13, 2013
---
Apparent steel supply for the month of December 2012 came in at 8,317,920 net tons. This represents a decrease of almost 2 percent compared to the previous December. We found imports rose by 19 percent (semi-finished – which are brought in by the domestic mills – rose by 39 percent) while exports dropped by 19 percent. Domestic shipments dropped and finished imports increased. The U.S. dependence on imports grew by 73 percent compared to one year earlier.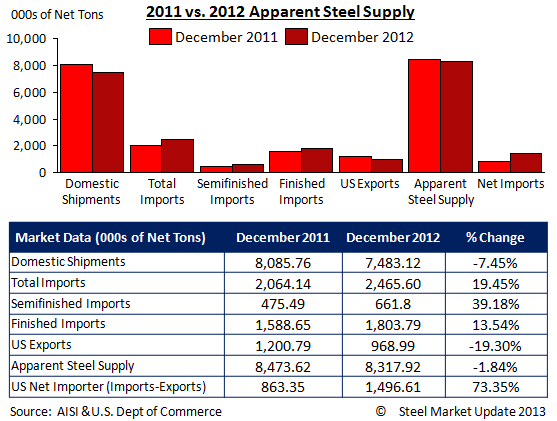 Apparent Steel Supply 2012 vs. 2011:
Apparent steel supply grew by 7,818,000 tons during 2012. The domestic industry saw gains in domestic shipments of 4,084,000 tons. Semi-finished imports increased by 934,000 tons while finished imports rose by 4,026,000 tons. Exports also gained slightly over the prior year by 291,000 tons.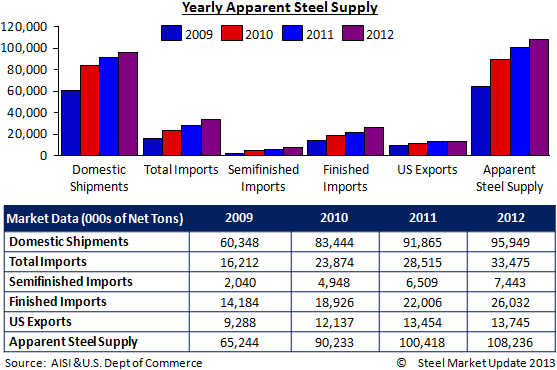 Latest in Steel Products