Steel Mills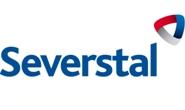 Severstal NA Production Up 9% in 2013
Written by Sandy Williams
January 23, 2014
---
Steel production at Severstal NA was up 2 percent at 1,271,797 tonnes (1.4 million tons) in fourth quarter 2013 as compared to third quarter. Sales of rolled products decreased 2 percent to 1,172,137 tonnes (1.29 million tons) from the previous quarter. Sales hot rolled coils dropped 5 percent, cold roll was down 1 percent, while sales of galvanized and metallic coated sheet products increased 2 percent quarter-over-quarter. The average price per ton for fourth quarter was $829/tonne ($752/ton), up 4 percent from $800/tonne ($725/ton) in quarter three.
Production for 2013 was up 9 percent year-over-year to 4,979,545 tonnes (5.48 million tons). Sales increased for the year by 4 percent to 4,653,853 tonnes (5.1 million tons). The average price for the year was down 4 percent at $806/tonne ($731/ton) from $843/tonne ($765/ton) in 2012.
Consolidated crude steel production for OAO Severstal decreased 7 percent to 3.78 million tonnes (4.16 million tons) in the fourth quarter due to furnace maintenance at Chrepovets Steel. Consolidated sales of steel products for the quarter were up 2 percent to 3.83 million tonnes (4.22 million tons). Annual consolidated production and sales were both up 4 percent at 15.7 million tonnes (17.3 million tons) and 15.1 million tonnes (16.6 million tons), respectively.
Latest in Steel Mills