Final Thoughts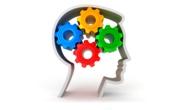 Final Thoughts
Written by John Packard
October 9, 2015
---
Does the U.S. Steel purchase of the former Stelco facility (Hamilton and Lake Erie Works) rank up there with the Severstal and later RG Steel purchase of the former Sparrows Point, Wheeling-Pittsburgh and Warren facilities? I remember Saikat Day, who was the CEO of Severstal NA at the time, when speaking to our 2014 Steel Summit Conference in Atlanta talking about how the billions of dollars lost would never be made up by the parent company. Severstal sold off their remaining U.S. assets (Dearborn and Columbus) and departed the U.S. market.
Without a sales force I can't imagine the Hamilton and Lake Erie Works surviving the winter.
I will write more about the results of this past week's flat rolled market analysis (survey) as we generated some dynamic information. The information is already online and available to our Premium level members, those on a trial and those who answered the questionnaire. The results can be found under the Analysis tab on our website. We have a sample available for those who might be curious as to what kind of information is contained in the Power Point.
I would like to recommend our Premium level product to those of you who are Executive level subscribers. We can arrange a trial time period or, like our Executive product Premium comes with a warranty for the first year. If you have questions please feel free to contact me and I will do my best to answer them. I can be reached at: John@SteelMarketUpdate.com or by phone: 800-432-3475.
As always your business is truly appreciated by all of us here at Steel Market Update.
John Packard, Publisher
Latest in Final Thoughts