Steel Mills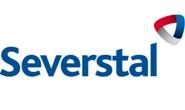 Severstal NA Announces New Chief Information Officer
Written by Sandy Williams
March 18, 2014
---
Severstal NA announced the appointment of Mr. Anupam Sengupta as Chief Information Officer. As CIO, Sengupta will be report to Chief Financial Officer Olga Petrova and be responsible for the technological direction of the company.
"We are pleased to have Anupam join our team. He will work within the organization to understand and evaluate how technology fits into the overall corporate structure and company processes. He will also guide IT as Severstal upgrades and invests in the electronic infrastructure to continuously improve business operational efficiency to meet its needs with effective cost solutions," said Petrova.
Before joining Severstal, Sengupta held various positions with Tata Consultancy Services (TCS), including Global Delivery Manager of a team covering three countries for a large global bank.
Latest in Steel Mills