Steel Mills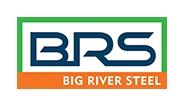 June Groundbreaking Ahead for Big River Steel
Written by Sandy Williams
April 19, 2014
---
John Correnti is moving forward with his plans for Big River Steel with groundbreaking anticipated in June.
The air permit for the mill had been challenged by neighboring steel mill Nucor, but was upheld by a Mississippi County judge in March. The Arkansas Pollution Control and Ecology Commission will vote on acceptance of the permit on April 25.
"Once that's by us," said Correnti in a Blytheville Courier News article, "the accounting and legal firms will be satisfied that the challenges are done and they'll continue on with all the closing documents. The German government meets on June 12 to approve the loan, and all the documentation has to be ready by then."
Mississippi County Economic Developer Clif Chitwood said the next six weeks will be busy as final findings are made by the Corps of Engineers.
The future mill is already drawing new business to the area. Chitwood is expecting five or six larger industries to build in the area in the next ten years and a number of smaller industries, of 50 employees or less, within five years.
Blue Oak Arkansas, an e-waste recycler, is planning a $35 million facility to reclaim metals from refrigerators and cellphone circuit boards. John Correnti is executive chairman of the company.
Indigo Resources, a company out of Texas, plans to build a rail-to-barge oil terminal near Osceleo. The facility, built on 610 acres, will have approximately 16 miles of rail track and 2 million barrels of storage capacity. Up to 200 acres will be available for building by complimentary companies.

Latest in Steel Mills