Steel Mills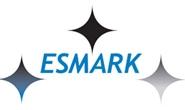 Possible Partnership Between Esmark Steel & Serbian Steel Mill
Written by Sandy Williams
June 12, 2014
---
Media sources from Serbia report that Esmark Steel Group is in negotiations for a partnership with steel company Zelezara Smederevo.
Bojan Bojkovic, financial director of Zelezara, said Esmark representatives visited the factory last week, as reported by American Metal Market.
According to sources at Esmark, negotiation information released in Serbia was in violation of confidentiality agreements and, as such, cannot be commented on by Esmark Steel in the U.S.
Zelezara Smederevo was sold to US Steel in March 2003 for $23 million and was bought back by the Republic of Serbia in January 2012 for one dollar.
The flat rolled mill has two blast furnaces and three basic oxygen converters for a potential production capacity of 2.2 million tonnes of crude steel that is rolled into hot and cold-rolled coils. The company also produces tin plate at its facility in Sabac. Until 2012, Zelezara accounted for 13 percent of Serbian exports according to news source InSerbia.
Latest in Steel Mills