Economy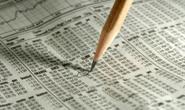 July End of the Month Data
Written by John Packard
July 31, 2014
---
At the end of each month Steel Market Update takes a look back at the data we have compiled and does a quick analysis for our readers. This is different than our SMU Key Market Indicators which is also included in this newsletter.
Benchmark hot rolled coil prices averaged $667 per ton (SMU) for the month of July. Prices actually rose $15 per ton on HRC during the month, as we started the month at $660 per ton and ended at $675 per ton.
CRU averaged $665 per ton for the month and Platts $675 per ton on hot rolled coil.
Our cold rolled average was $789 per ton, galvanized $841 per ton (.060″ G90) and Galvalume $1078 per ton (.0142″ AZ50, Grade 80).
We saw both zinc and aluminum spot prices on the LME trending higher.
Iron ore spot prices (China) also began moving back up after breaking below $90 per dry metric ton (62% Fe) in June. The average for July was $96/dmt.
Both MSCI and SMU service center months on hand (inventories) for flat rolled remained essentially unchanged with the MSCI reporting 2.1 months at the end of June (SMU was at 2.22 months at that time) and SMU averaging 2.27 months for the month of July.
Auto sales, ISM Manufacturing Index, AIA Billings Index and Auto Sales were all positive in July.
Foreign imports continue to be one area where growth is not considered to be a good thing. The last Final Census data available is for the month of May at just over 4 million tons. However, the Preliminary Census number for June suggests it will be 11 percent lower than May.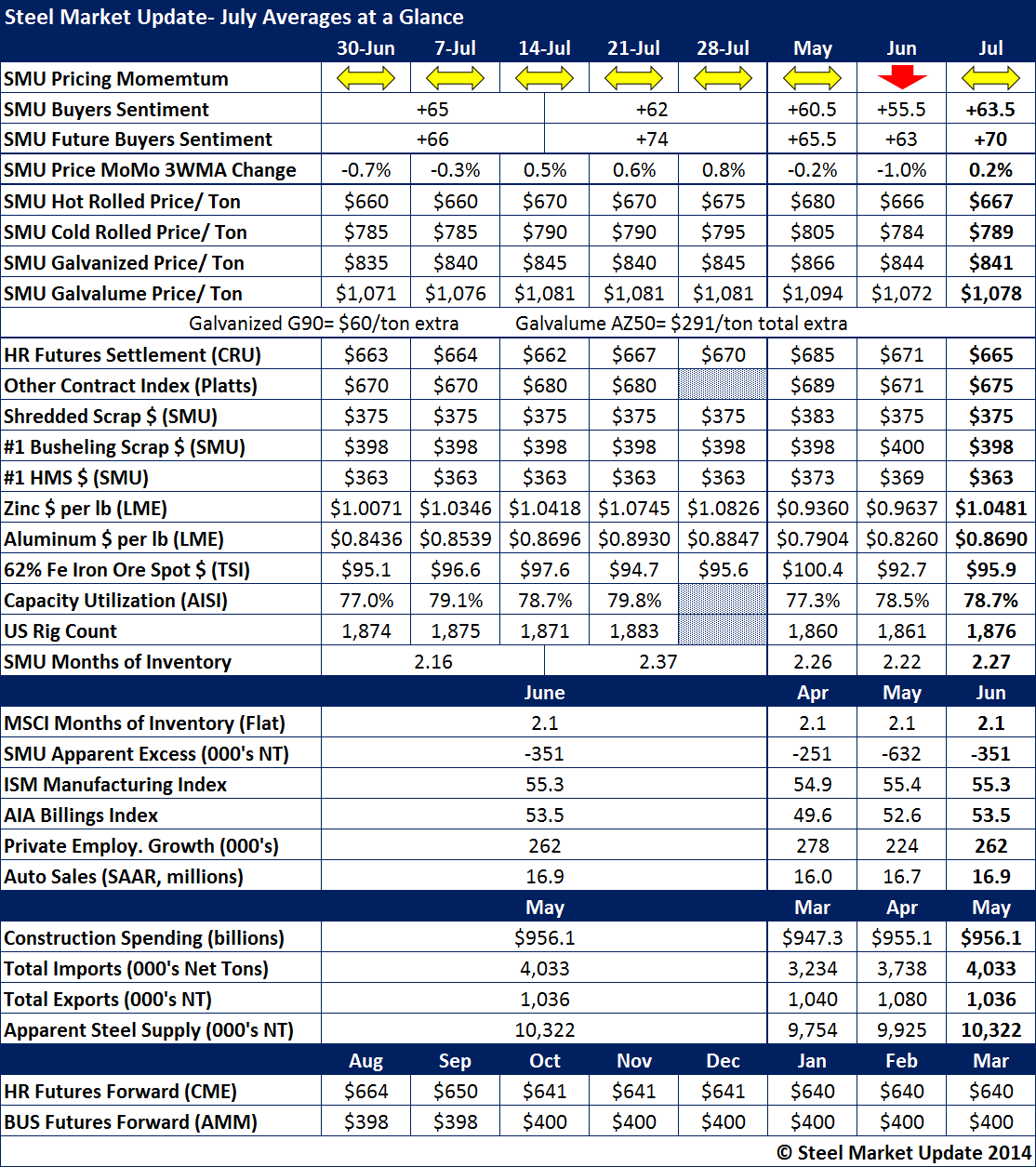 Latest in Economy