Service Centers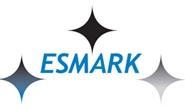 Pittsburgh Annealing Box Acquired by Esmark Industrial Group
Written by Sandy Williams
September 18, 2014
---
Esmark Industrial Group (EIG) announced the acquisition of Pittsburgh Annealing Box, Inc, for an undisclosed multi-million dollar purchase price. EIG is a metals and fabrication and manufacturing subsidiary of Esmark Inc.
Pittsburgh Annealing Box, a maintenance, steel fabrication and repair operation, was founded in 1893 and has conducted business under the name KMA Manufacturing since 2003. In 2005 the company moved to its current location in Vanport, Penn. The entity will be renamed Exalibur Machine & Fabrication-Vanport and will be integrated into EIG's Esmark Excaliber LLC unit.
The facility features 65,000 square-feet of manufacturing facilities with a 100-ton lifting capacity. The company plans to expand the Vanport facility's product offerings to serve the energy, oil and gas, transportation and heavy equipment industries.
The new facility will employ 37 of the former KMA employees adding to Excalibur's existing workforce of approximately 100.
Latest in Service Centers