Economy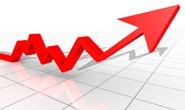 AIA Billings Index Declined but Remains Positive
Written by Brett Linton
December 17, 2014
---
The American Institute of Architects (AIA) released their Architecture Billings Index (ABI) score for the month of November on Wednesday this week, reporting that the latest index is at the lowest point in the last seven months. The ABI score for November was 50.9, down 2.8 points from October's score of 53.7. Note that the index is centered around 50, with scores above 50 indicating an aggregate increase in billings, and scores below 50 indicating a decline.
"Demand for design services has slowed somewhat from the torrid pace of the summer, but all project sectors are seeing at least modest growth," said AIA Chief Economist Kermit Baker, Hon. AIA, PhD. "Architecture firms are expecting solid mid-single digit gains in revenue for 2014, but heading into 2015, they are concerned with finding quality contractors for projects, coping with volatile construction materials costs and with finding qualified architecture staff for their firms."
The Project Inquiries Index was 58.8 in November, down from 62.7 the previous month. This is the lowest Inquiries Index since March of this year.
Below is the press release from the American Institute of Architects:
Multi-family Residential Projects Continue to Set Pace
Washington, D.C. – December 17, 2014 – Buoyed by sustained demand for apartments and condominiums, coupled with state and local governments moving ahead with delayed public projects, the Architecture Billings Index (ABI) has been positive for seven consecutive months. As a leading economic indicator of construction activity, the ABI reflects the approximate nine to twelve month lead time between architecture billings and construction spending. The American Institute of Architects (AIA) reported the November ABI score was 50.9, down from a mark of 53.7 in October. This score reflects a slight increase in design activity (any score above 50 indicates an increase in billings). The new projects inquiry index was 58.8, following a mark of 62.7 the previous month.
The AIA has added a new indicator measuring the trends in new design contracts at architecture firms that can provide a strong signal of the direction of future architecture billings. The score for design contracts in November was 54.9…
To read the full press release from The American Institute of Architects, visit their website.

Latest in Economy