Service Centers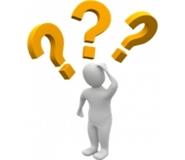 Secondary Steel Distributors Worried
Written by John Packard
January 15, 2015
---
Margins are being compressed at the secondary steel services centers according to SMU secondary market sources. However, unlike prime flat rolled steel where we find prices have been in steady decline for a few months, secondary or non-prime flat rolled steel pricing did not begin to erode until right after the beginning of the New Year.
A Chicago based secondary distributor told SMU earlier today, "Up until the first of the year the mills have been trying to hold the line on pricing. Over the last couple of weeks prices on secondary steel offers out of the steel mills have slipped $20 to $30 per ton."
Even so, secondary steel prices have not dropped as far or as far as prime. This has reduced the spread between the two products which caused on Southeast service center executive to tell us this afternoon, "The mills are asking too high a price." This dealer went on to say that the Galvalume margins have "gone to hell" as the spread between the domestic non-prime offers are butting up against the price of foreign steel prime imports. He advise SMU that they have begun buying prime coated (galvanized and Galvalume) from foreign sources to lower their risk.
Out of the Midwest we heard something similar when we were told on some products the spread between prime and secondary was only $40 per ton and, "…at $40 per ton it doesn't make sense to take the risk [and buy secondary]."
A secondary steel buyer in the Texas market told SMU, "Finding good secondary has been a challenge. Prices have now started to come down to folks like ourselves who are just making offers basically on a take it or leave it basis. We aren't buying anything that we cannot move quickly. Everyone is being very cautious in their purchasing."
We heard the same thing from our Midwest source who told us that the spot market for non-prime flat rolled steels is "active, but not as active as I expected it to be after the fog of the holidays had lifted." He went on to say, "There is hesitation on the dealers' side. The OEM's have bought and they continue to buy."
He explained that the dealers are worried about buying "pink elephants" or inventory that doesn't move quickly as prices are not guaranteed and, as he put it, "there is blood in the water" meaning pricing pressure exists and margins are getting squeezed.
As we spoke to the secondary distributors we found that every one of them is questioning as to how long will this market last. We were told by all of the secondary service centers with whom we spoke today that business was good, especially when compared to one, two or three years ago.
One distributor told us, "When it gets tight again we will figure out how to make it work. The valley may not be as lengthy as it could be. Consumption is definitely not as wounded as it could be…."

Latest in Service Centers