Steel Mills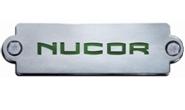 Nucor Appeals Dismissal of Big River Steel Suit
Written by Sandy Williams
March 22, 2015
---
Nucor Corporation plans to take the battle against construction of Big River Steel another step. Attorneys for Nucor filed a notice that it will appeal the dismissal of its lawsuit against Big River Steel.
On February 25, U.S. District Judge Leon Holmes ruled that Nucor's lawsuit was invalid under the citizen lawsuit provision of the federal Clean Air Act. The suit was dismissed.
Nucor argued that Big River steel was violating emission standards by constructing the mill without a valid permit and therefore Nucor was justified in bringing a citizen lawsuit under the Act.
"Big River Steel's motion to dismiss is based on the commonsense observations that it cannot be in violation of an emission standard … because the mill is still under construction and is not operational, so it is not emitting anything; and it cannot be guilty of constructing a major emitting facility without a permit because it has a permit," wrote Homes in his decision.
The Big River Steel site is about 20 miles from Nucor's Blytheville, Arkansas mill. Construction on Big River Steel commenced in September 2014 and is expected to be completed by late spring 2016.
Latest in Steel Mills