Scrap Prices North America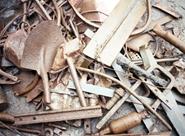 Scrap Prices Expected to Move Sideways for May
Written by John Packard
April 30, 2015
---
Scrap dealers are expecting sideways pricing as we enter the month of May and negotiations with the various steel mills. Our sources are advising SMU that the weakest area continues to be the Midwest (Indiana and Ohio Valley) while the East and South have seen demand strengthening. Even though the Midwest is the weakest area dealers are reporting that there has been some improvement.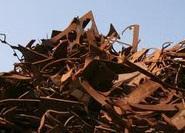 One of our East Coast sources advised us that they believe the domestic mills will try to push the numbers lower but they felt the risk of lower prices was relatively low right now.
One of the reasons why dealers don't think prices will drop is due to weaker than expected flows of obsolete and shredder feed scrap. Large auto body suppliers are holding back inventory  due to low buy prices which were reported to be $140 to $185 per vehicle.
A dealer in the Ohio Valley area told SMU that the buyers of scrap are not yet "fully engaged" but their expectation was for a drop of $10 per ton in the Ohio Valley.  This same scrap supplier reported that they had sold sideways to one Southeastern mill for the month of May.
From this Ohio Valley supplier we heard that ferrous scrap export prices were up $25 per metric ton and this has put a floor on prices on the east coast.
From the East Coast we heard from one of our sources who provided a historical look at today's scrap market, "We have seen some improvement in our obsolete inflows into our yards.  But those current levels remain well below where they were last year.  Obsolete scrap is tight.  By way of example, our flows are around the levels we experienced in early 2009 when we were paying less for scrap, the mill operating rate was much lower than it is today and not really improving yet, and dealers for the most part had a lot of cash.  One would think that with the operating rate now back above 70%, a new $20 price increase announcement for HRC, $260-70/GT shredded scrap prices compared to prices closer to $200/GT back in early 2009, and small dealers who are struggling financially that scrap would flow better than it is.  But the reality, which has been the reality for some time, is that obsolete scrap is tight.  So I think we hit a near term bottom back in February, and the market at least for the next few months will remain near where it is now give or take $10-$20/GT."  
SMU will continue to watch the ferrous scrap markets closely as the month of May progresses and deals get done.

Latest in Scrap Prices North America