Scrap Prices North America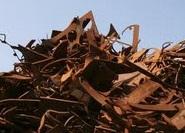 Scrap Prices Poised to Drop Again in August
Written by John Packard
July 30, 2015
---
Trading has not yet begun but ferrous scrap dealers are expecting another move lower in the scrap markets. Many are pointing to prices moving lower by $20 per gross ton or more depending on the markets.
We are hearing that the South may be the weakest markets with projections of prices moving lower by $20 per gross ton as the "best case scenario" and they could be down by as much as $30 per ton.
We heard the same $30 per gross ton number from one of our sources who also handles pig iron. He reported pig iron prices as being stable at this time.
On the east coast we were advised that no sales have been made this week and they anticipate prices to drop by $20 per gross ton.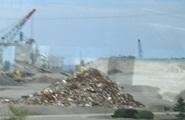 We also heard from one of the large national scrap chains and they advised SMU, "Given the downward pressures on global commodities, we'll undoubtedly see a weaker domestic scrap market in August.  While the weaker price trend has consensus, the degree of decline remains less clear.  I'm anticipating $20+/gt across, more in some regions, less in others.  Scrap supplies remain plentiful while the demand is lackluster, despite recent operating rate improvements.  However, as steel imports retreat, the domestic production picture will improve, potentially supporting better scrap prices into late Q3, early Q4.  Countering these developments, dollar strength and further weakness in China would likely result in a range-bound environment for scrap through year end of $230-275/gt.  At these pricing levels for scrap, low-cost steel producers can generate earnings against a $500+/nt hot band price suggested by forward indicators."
One of our scrap sources pointed out that the August market is still reacting to the $50-$60 drop in the export market pricing which began in the later part of the July buying period (late June into early July). He told us, "All of the macro economic factors that drive the ferrous market continue to be bearish with no change in direction in the near future." He then went on to say that there were many levels of buying during July so the adjustment in August could be $20-$40 depending on the starting point. 
Scrap dealers are focused on getting as much scrap delivered to the steel mills before the end of the week as they fully expect the steel mills to cancel any open orders at the end of the day on Friday (end of the month). This is typical when the mills believe scrap prices for the following month (August) will be lower than the existing month (July).
According to scrap guru Mike Marley, who is now with World Steel Dynamics, there were a number of export sales of 80/20 mix of heavy melt at $225 per metric ton delivered to a Turkish port. This is helpful to the domestic scrap markets as this keeps this scrap out of the domestic market.
Marley pointed out that demand is "erratic" and regional, "Demand is erratic as well. While demand in the Southeast is the strongest, the mills have managed to find enough scrap from both local and offshore suppliers. Conversely, demand has been weak in Chicago, western Pennsylvania and eastern Ohio and is not expected to show much improvement in August. Demand in Detroit continues at a steady rate, paced by the steel demand from the auto industry and fed with cheaper scrap from Canada."
Falling scrap prices will many times lead to weakening of the flat rolled steel pricing. At the moment, we see a struggle going on as the domestic mills fight to get their operation rates up closer to 80 percent which is where they need to be for the mills (especially the integrated mills) in order to be profitable. At the same time the domestic mills are working at trying to keep prices in check at current rates and to not drop lower from here.

Latest in Scrap Prices North America