Steel Products Prices North America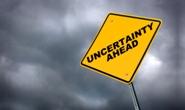 Met Coal Companies Suffer from Low Coal Prices and Demand
Written by Sandy Williams
January 12, 2016
---
Coal companies have been struggling with regulation changes and decreasing demand over the past several years. According to U.S. Energy Information Administration data, coal production fell 10 percent in 2015 to its lowest level since 1986. Coal prices have dropped 35 percent in just the past two years. The result has been bankruptcy restructuring proceedings for several major coal producers in the U.S.
The latest is St. Louis based Arch Coal which announced on Jan. 11 that it filed Chapter 11 reorganization to facilitate financial restructuring.  The company hopes to eliminate more than $4.5 billion in debt. Arch says it still enough cash to continue its normal mining activities and continue customer shipments during the process.
Arch Coal is the second largest supplier of coal in the U.S, behind Peabody Energy, with mines representing 13 percent of the nation's coal supply. Its metallurgical coal operations in Appalachia supply the steel industry.
In August 2015, Alpha Natural Resources filed for Chapter 11. Alpha supplies metallurgical coal used by the steel industry and thermal coal from mining operations in Virginia, West Virginia, Kentucky, Pennsylvania and Wyoming.
Alpha's Chairman and CEO Kevin Crutchfield noted in the company's filing announcement that the U.S. coal industry is in an unprecedented period of distress with increased competition from natural gas, an oversupply in the global coal market, historically low prices due to weaker international and domestic economies, and increasing government regulation that has pushed electric utilities to transition away from coal-fired power plants.
"The change and challenges the U.S. coal industry has experienced over the last several years are greater than any in the past three decades," Crutchfield said. "There is no doubt more uncertainty ahead, but also transformational opportunity in the coal sector for those who make proactive, strategic decisions."
Patriot Coal Corp, another metallurgical, thermal and stoker coal producer, entered Chapter 11 last year ending with the sale of most of its operating assets to Blackhawk Mining, LLC, and the Virginia Conservation Legacy Fund in late October.
Walter Energy, a leading metallurgical coal producer for the steel industry headquartered in Birmingham Ala., filed for Chapter 11 in July 2015. In November 2015 it entered into an asset purchase agreement for all of Walter Energy's Alabama assets with a company formed by its senior lender group. In December, its Canadian assets entered CCAA creditor in British Columbia while a buyer is sought for the those assets and the company's holdings in the United Kingdom.
The outlook for metallurgical and thermal coal looks grim, at least in the near term.
"U.S. coal consumption is declining dramatically as coal-fired power plants are shutting down. Coal is being displaced by renewables and natural gas, and the Asian markets that all coal companies were looking to as their saviors are moving in the opposite direction," Ross Macfarlane, senior advisor with Climate Solutions, told ThinkProgress.
According to Zacks Equity Research, metallurgical coal is under pressure from decline of global steel demand. The World Steel Association expects 2015 demand to be down 1.7 percent to 1,513 Mt.
According to recent Zack's commentary, "The metallurgical coal industry is negatively positioned with little chance of recovery, as it grapples with global steel oversupply. The demand supply imbalance has resulted in slowing steel production rates and consequently declining met coal demand."

Latest in Steel Products Prices North America