Scrap Prices North America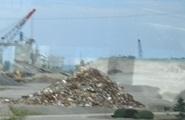 Expectation is for Ferrous Scrap Prices to Move Sideways in March
Written by John Packard
February 25, 2016
---
Steel Market Update has been speaking with various scrap sources to see what the market trend looks like as we head into March ferrous scrap pricing negotiations. Virtually all dealers are of the opinion that the market looks to be sideways (same pricing as February) with maybe a little "lean" toward the upside.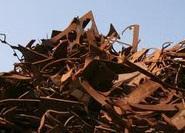 The dealers are reporting the mills are concerned about deliveries and there is some concern at the mills about export prices to Turkey moving up a few dollars recently.
One of the scrap companies told SMU, "Market is starting to trend sideways for March although I am not aware of any new sales.    At this point mills are more concerned with deliveries and are spooked by latest export news. Export prices for HMS have gone up $3-5mt  ($178-80)  and offers are another $5mt higher ($185).  Chinese billets prices have actually gone up $7-8mt and are now around $275mtd.  Without checking I think this is the first rise in billet prices in a year.  CFR prices into India have risen as well. US exporters are offering sideways pricing through March for inbound scrap."
A large national scrap company spoke about the regional differences in scrap pricing as well as the trend toward a sideways market in March, "Sentiment today is leaning towards a flat scrap market for March in the Southeast.  I'm not aware of any transactions at this stage.  While obsolete flows have struggled in February, steady inbounds of industrial scrap and anemic export demand have filled the supply gap.  Despite improving mill operating rates, expectations for better flows in March coupled with anticipated arrivals of scrap/metallic cargoes, will likely result in a sideways move in pricing.  Regionally speaking, the Southern markets are trading at a significant discount to the Midwest and Northeast setting up potential dislocations on cuts and shredded products.  Finally, there will be ongoing focus on deep sea freights and fx for any disruptions to current export patterns that may impact pricing/availability."
While an east coast dealer spoke about the weakness of the flow of inbound scrap into the scrap yards:
 "Flows have been so weak I cannot see the market moving lower in March.  I and others I have spoke with have already had one major buyer calling me to see what will be available for next month, and expressing an interest in being able to buy scrap.
"Notwithstanding the vessels of shred ordered in late-Jan, early Feb for March delivery, I still don't think there is enough scrap to meet demand.   I have not heard of any more imports beyond the usual number coming.  
"In addition, export pricing seems to have bottomed, and finished steel pricing out of CIS and Turkey is moving higher.  The latest export scrap sales out of the Baltic are higher by $5/MT over where they were a few weeks ago, though I have not heard of any USEC sales of late.  
"At this time, it's hard to see the market going anywhere until flows get better, and a lot of the flow problems are a result of the lower price (some of course is seasonal too). We should see the marker develop next week."

Latest in Scrap Prices North America