Final Thoughts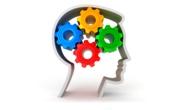 Final Thoughts
Written by John Packard
August 29, 2016
---
Earlier this evening we concluded the second day of our three day Steel Summit Conference in Atlanta. The conference kicked off on Monday afternoon with trade attorney Lewis Leibowitz discussing antidumping/countervailing duty and other trade related items and remedies.
Today we had a full day with speakers representing Steel Dynamics, Cliffs Natural Resources, Cargill, Bank of America Merrill Lynch, IHS Global Insight, First River Consulting, Smart Advantage and the Federal Reserve Bank of Atlanta. Early indications were that the conference is being well received and we are looking forward to the last day of the program which will be kicked off with Alan Beaulieu of the Institute of Trends Research.
As explained earlier we will produce this week's price ranges and averages on Thursday rather than this evening due to not wanting to conduct pricing discussions during the conference.
A note that next Monday is a holiday and we will not produce our newsletter on Sunday evening. We will produce an issue on Thursday of this week and then again next Tuesday.
As always your business is truly appreciated by all of us here at Steel Market Update.
John Packard, Publisher
Latest in Final Thoughts