Steel Mills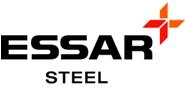 Lack of Plate Demand Means Layoffs at Essar Steel Algoma
Written by Sandy Williams
September 6, 2016
---
Essar Steel Algoma issued layoff notices to approximately 70-85 employees just before the Labor Day weekend citing low demand and pricing for steel plate. Plate demand is down in the energy, rail and agricultural markets and is coupled with prices below hot-rolled coil due to low priced and dumped imports.
Said Brenda Stenta, spokesperson for Essar Steel Algoma:
"Current plate market conditions have prompted a reduction in production levels and the Company has had to adjust staffing levels accordingly. This past week in the range of 70-85 employees from across the operation were notified their services are not required at this time. We regret the impact this will have on our employees, their families and the community.
"We will continue to monitor the situation and adjust accordingly. In the event there is a recovery in market conditions and staffing needs increase, consideration will be given to those individuals impacted as a result of shortage of work."
Essar Steel Algoma is currently under Canada CCAA protection and in the process of negotiating a sale of the company. Stenta said the sales process remains underway and that term lenders have confirmed the intent to proceed with a bid for the company.
"Arrangements have been made to exercise the 30 day extension option on the existing DIP through to September 30; and efforts are underway to secure a further extension or replacement of the DIP to allow the parties sufficient time to bring the process to successful conclusion," said Stenta in an email to SMU.

Latest in Steel Mills