Steel Mills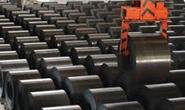 Reopening of Mingo Junction Steelworks Anticipated
Written by Sandy Williams
September 15, 2016
---
Mingo Junction Steel Plant in eastern Ohio may resume making steel in the near future, according to reports by The Intelligencer.
In mid-August, Jefferson Country Commissioner Thomas Graham said he expected an announcement of the reopening in the next few week.  
It is rumored that Asian Colour Coated Ispat, Ltd. (ACCIL), a steel manufacturer in India, is negotiating purchase of the mill for $35 million. ACCIL produces cold rolled coil and sheets as well as Galvanized and Colour-coated steel in India. Acquisition of the Mingo Junction 80 inch rolling mill would expand its market in the U.S.
Mingo Junction was part of the Wheeling-Pitt Steel Corp owned by Esmark. Esmark sold all the facilities to Severstal in 2008. Severstal idled the Steubenville and Mingo Junction plants in 2009 and later sold them to RG Steel. Following RG Steel's bankruptcy, Frontier Industrial bought the Mingo Junction facility, and its 2004 electric arc furnace, for $20 million.
If the transaction is completed and the mill reopens, as many as 300 workers could be hired.
Sources say ACCIL will not start the EAF immediately but will buy slabs and run reheat and the hot strip mill. The ACCIL has a multiyear contract for slabs from a new joint venture slab mill in Brazil.

Latest in Steel Mills