Final Thoughts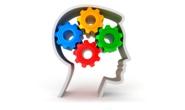 Final Thoughts
Written by John Packard
September 26, 2016
---
This area of the Steel Market Update newsletter is reserved for me to be able to provide my thoughts/opinions on a variety of subjects and our readers clearly know where these comments are coming from.
I have been asked on a number of occasions to comment on "rumors" of a domestic mill flat rolled price increase. It is my opinion that the mills would be a tad early if they were to announce a price increase at this time. An executive with a manufacturing company echoed my sentiments earlier today when he told me, "John lead times are short and demand is weaker. The only reason they would announce an increase is to stop the decreases.  I think many are thinking short term until after the election. It may not have a real impact on economy but it does have people hesitating."
A second reason why I don't think the mills will announce a price increase at this time is because the service centers have not yet reached that point of pain – when at least 75 percent of the distributors are telling SMU during the survey process that their company is lowering spot prices to their customers. This is the point where the amount of pain (financial losses or loss of value of inventories) prompts the distributors to support a price increase announcement. We were close in last week's flat rolled steel market trends analysis, we had 68 percent of the service centers reporting that their company was lowering prices. One year ago 46 percent of our service center respondents reported their company as lowering spot prices. We reached the point of capitulation in October but it was not until early December when price increase announcements were made.
My belief is we could see a similar timetable, maybe the mills go out for an increase prior to the Thanksgiving Holidays if they are able to get their order books filled for the balance of the year.
Of course, we now have this new wild card that has been put out there with the filing of the circumvention complaint. This may help to keep the spread between hot rolled and cold rolled and coated products abnormally high.
Early indications for scrap prices going into October is for another down month. We could see ferrous scrap drop by $20 on shred/obsolete grades and perhaps a bit more on prime grades (busheling/bundles). Lower scrap prices put pressure on steel prices. If the mills negotiate lower prices in October don't look for them to go ask for higher prices until November when the market is expected to tighten up a bit at that point. Not all scrap dealers are believing prices will go down either as much (or at all) since flows have slowed into their yards. Steel buyers will be watching the scrap markets carefully as a potential "first sign" of a change in the market (should prices remain the same or rise). We will have more on the approaching negotiations either on Thursday or Sunday evening's newsletter.
We still have one spot remaining for our next Steel 101: Introduction to Steel Making & Market Fundamentals workshop. The dates are November 15-16, 2016 in Memphis, Tennessee with a tour of the brand new Big River Steel complex as part of our workshop. You can register online or contact our office at 800-432-3475.
Only 334 days until we kick off our next Steel Summit Conference. Mark your calendars for August 28, 29 and 30th, 2017…
If you are new to Steel Market Update and would like to learn more about how to become an annual subscriber (we call them members) please feel free to contact me. You can do so by calling 800-432-3475 or by email at: John@SteelMarketUpdate.com. I would love to walk you through the options that we have just for you.
As always your business is truly appreciated by all of us here at Steel Market Update.
John Packard, Publisher

Latest in Final Thoughts