International Steel Mills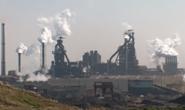 Essar Global Teams with Cargill to Try Another Bid for USSC
Written by Sandy Williams
October 22, 2016
---
Essar Global has teamed up with Cargill Inc. to make a bid for US Steel Canada, according to the Globe and Mail. Essar's bid was rebuffed by USSC in June of 2016 and again as the entity Ontario Steel in August, despite the backing of the United Steelworkers.
Bedrock Industries is the current favorite for a successful transaction and has been working with US Steel Canada and stakeholders to negotiate an agreement that will keep the Canadian mills operational. Bedrock signed a memorandum of understanding on September 21st with the government of Ontario who says they will support an acquisition by Bedrock that protects pensions and post-employment benefits.
Cargill is a strong financial backer for Essar with first quarter net earnings at the end of August up 66 percent to $852 million. According to sources, Cargill's involvement with Essar is as a lender in the transaction, not a business partner. An investment banker involved in the restructuring for US Steel Canada told Globe and Mail, "Cargill has made a loan against a foreign steel or coal asset owned by Essar Global." Essar's rejection by US Steel Canada was due, in part, because of weak financial resources.
It is unclear at this time whether the bid by Essar Global and Cargill will be taken into consideration by US Steel Canada and Ontario.
Latest in International Steel Mills