Shipping and Logistics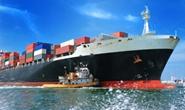 Logistics Report May 2017
Written by Sandy Williams
May 6, 2017
---
A look by Steel Market Update at shipping conditions…
Seaborne Freight
Rates have eased in all four of the major shipping segments (cape, panama, Supramax and handy) in second quarter, according to April's MID-SHIP Report. Rates are expected to continue to ease throughout this month creating a potential early summer slump. Coal and steel raw material shipments appear to be weaker than expected. MID-SHIP expects continued volatility but a general market recovery, noting that long term activity remains strong.
The Baltic Dry Index closed at 994.0 on Friday down from 1324 at the end of March. The BDI tracks dry-bulk rates based on vessel size and shipping route and is a used as a benchmark for overall trade volume.

River
Heavy rains causing high water conditions on the nation's rivers have complicated barge navigation, especially in the Upper U.S. rivers. Barge rates have been essentially flat due to the ample supply of vessels. Meldalh Lock on the Ohio River will be closed from May 1 through September 29 and expected to cause extensive delays for barge traffic. Shorter term lock closures are also expected on the Tennessee and Illinois River in May and June.
Rail
Total combined rail traffic in April was up 5.2 percent year-over-year to 2,075,301 carloads and intermodal units, reports the Association of American Railroads.
"U.S. grain car loadings during April 2017 were the highest since 2011, with rail grain deliveries to ports since the first of the year running 19 percent ahead of 2016," said AAR Senior Vice President of Policy and Economic John T. Gray. "These agricultural exports improve our balance of trade and strengthen the farm economy.
"Sales of motor vehicles fell for the second straight month in April as financing companies have reportedly hit the brakes, tightening lending standards following the satisfaction of the pent-up demand coming out of the 2009 recession. As a result, rail shipments of motor vehicles and parts fell again in April. We are hopeful that the upcoming summer buying season will clear dealer inventories and drive up demand for railroads to deliver new vehicles."
Traffic for the week ending April 29, 2017 was up 5.1 percent y/y to 258,475 carloads and 269,356 containers and trailers.
Trucking
Rates rose for all trucking modes in April and load-to-truck ratios were above seasonal norms, said DAT Solutions. Flatbed spot rates rose 2 percent from March and 8.9 percent from April 2016. Flatbed load-to-truck ratio was up 19 percent from the previous month and 102 percent from year ago levels.
Flatbed rates in the week ending April 29 were unchanged from the previous week, averaging $2.07 per mile. Rates ranged from $1.77 in the Phoenix area to $3.29 in the Northeast. The national average for diesel was $2.58 per gallon, down 2 cents from the previous week.
The flatbed load-to-truck ratio declined 7 percent to 44.5 loads per truck during the week ending April 29. A rate that, DAT says is extremely high.
Ports
The International Longshore and Warehouse Union (ILWU) plans to vote this summer on whether to extend its current contract set to expire July 1, 2019 to July 1, 2022. West Coast ports lost market share following the labor disruptions in 2002 and 2014 to 2015. Extending the contract now, would assure cargo owners that supply chain schedules would not be disrupted for at least five years. "This sends a positive message for stability on the West Coast," said James McKenna, president of the Pacific Maritime Association.
If a positive vote is returned, JOC.com suggests that would likely pressure East and Gulf Coast unions to extend their contracts as well to avoid losing cargo and labor hours to the West Coast ports.

Latest in Shipping and Logistics