Trade Cases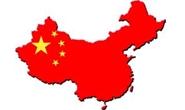 EU and China Look for Parity at EU-China Business Summit
Written by Sandy Williams
June 4, 2017
---
The European Union and China failed to reach an agreement at the 19th EU-China Business Summit on the issues of trade investment, steel overcapacity, and the EU's assertion of dumping from China.
China pressed its demand to be recognized as a market economy and to receive equal treatment in antidumping investigations before the World Trade Organization.
Trade investment was one of the issues at the forefront of Summit discussions. EU Trade Commissioner Cecilia Malmstrom asked that China fulfill its pledge to further open the market to foreign investment.
Said Malmstrom, "EU investment in China is at its lowest level in years while Chinese investment in the EU reaches record levels."
"We are all waiting now for the remarks by the president to translate into action and make trade and investment more open, more free," said Malmstrom. "Our ongoing negotiations on an investment agreement are a constructive means to rebalance the situation and expand trade and investment."
Premier Li Keqiang said that that China remains committed to free trade and that the EU and China should work together to "re-energize trade and investment."
Said Li, "The EU' s investment in China only accounts for 4 percent of the EU's total overseas investment, and Chinese investment in the EU only takes up 2 percent of all FDI flowing to the EU. This is not commensurate with the size of the two economies and spells out enormous potential for further investment cooperation."
Li said China is not only expanding market access but vigorously promoting fair competition by treating all enterprises registered in China, domestic and foreign, as equals by the government "in accordance with the law in such areas as license application, standards-setting, government procurement and access to Made in China 2025 policies"
He stressed that China and the EU need to jointly uphold the rules-based multilateral economic and trade order.
"The multilateral trading regime with the WTO at its core provides important institutional safeguard for economic globalization. Its authority and efficacy should be respected and upheld. Even though some of the multilateral rules may no longer reflect changing circumstances, we can all engage in consultations on improving them. No one should turn a blind eye to these rules, still less try to start anew."
Li asserted that "China has fully honored its commitments as a member of the WTO, and other members are supposed to do the same."
Li asked the EU to recognize China's market economy status and, by doing so, "send a positive signal of upholding the multi-lateral system and rules."
"If all WTO members chose to observe international rules in a selective way, this would trigger cycles of reactions and undercut the foundation of the multilateral order. No one will emerge as a winner eventually," said Li.
He added, "Some people raised the issue of fair trade. As a matter of fact, free trade is the premise of fair trade. Restricting free trade will not make trade fairer. Fairness is an inherent feature of free trade, and trade, if not fair, will not be sustainable. Fair trade should reflect multilateral, inclusive and non-discriminatory principles. Attempting to impose unilateral rules or making fair trade a political issue will not lead anywhere."
China does not subsidize steel exports, said Li. "On the contrary, we introduced a series of measures to control steel exports starting from ten years ago, including levying export tariffs, the highest level of which is 20 percent even today."
On the issue of steel overcapacity, Li said "production overcapacity is a cyclical phenomenon under a market economy." He blamed global overcapacity on the weak performance of the world economy since the international financial crisis.
Li noted that China has reduced its overcapacity by 90 million tonnes in the past few years, including 65 million in 2016. Another 50 million tonnes are to be phased out in 2017.
"This process involved the reemployment of some 500,000 workers, which is 170,000 more than all the steel workers of the EU," said Li. "To blame China for overcapacity is neither objective nor fair. The responsibility for cutting overcapacity must be borne by all parties, and the key lies in concerted actions, not finger-pointing.
Climate change was one issue on which the EU and China were in agreement.
Said Li, "Climate change is a common challenge to mankind. Green and low-carbon development has become a compelling trend of our times. The Paris Agreement represents the broadest consensus of the international community. All parties need to jointly safeguard this hard-won outcome and work for its effective implementation."
EU Council President Donald Tusk said on Friday, "We are convinced that yesterday's decision by the United States to leave the Paris agreement is a big mistake." He added, "Today we are stepping up our cooperation on climate change with China."

Latest in Trade Cases