Trade Cases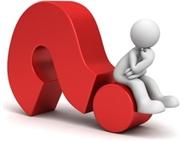 Leibowitz Responds to Trade Question
Written by John Packard
July 2, 2017
---
Steel Market Update received a question from a large service center group regarding the use of the Section 232 process on steel and whether the due diligence being done now could be used "down the road" and applied against another steel product. Here is the question we received and the response from trade attorney Lewis Leibowitz:
Question: "Let's say they announce tariffs/quotas on flat roll and energy tubulars, which the market thinks is likely. If there were a surge of SBQ bar (or anything not addressed this summer) 1-2 years from now, could the government act immediately because the Section 232 process has already been done, or would they have to start the process all over again?
Leibowitz Response: "A very good question. The statute provides for a determination by Commerce concerning the impact of imports on national security and recommendations on action. The president must determine within 90 days after receiving the report what action to take. The action can consist of a decision to negotiate agreements limiting imports with other countries. If so, the president must try to negotiate such agreements within 180 days. If the negotiations are not successful, the president is authorized by the statute to take such further action to address the national security threat.
"Significantly, the statute provides no other authority for the president to adjust the relief, such as by adding products or extending the period of relief. Taken at face value, this suggests that the president is not authorized to take additional action without a new 232 report. But there could be arguments to the contrary if, for example, a product was found to affect the national security, but the president decides not to take action right away. To my knowledge, no U.S. court has decided the question." 

Latest in Trade Cases