Service Centers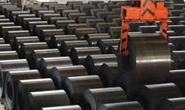 Service Center Inventories Based on SMU Analysis
Written by John Packard
August 8, 2017
---
Steel Market Update (SMU) has been expanding our analysis of flat rolled steel service center inventories in an effort to provide a second opinion on this key subject for both buyers and sellers.
We continue to review inventory levels through the use of our flat rolled steel market trends questionnaire that we distribute twice per month. We usually get approximately 50 service centers of various sizes participating in any one query. We have found over the years that the steel service centers responding tend to keep their inventories in a range from 1.75 months to as high as 3.5 months. We then average all of the numbers (not weighted) to come up with our months on hand average, which this past week was 2.34 months supply.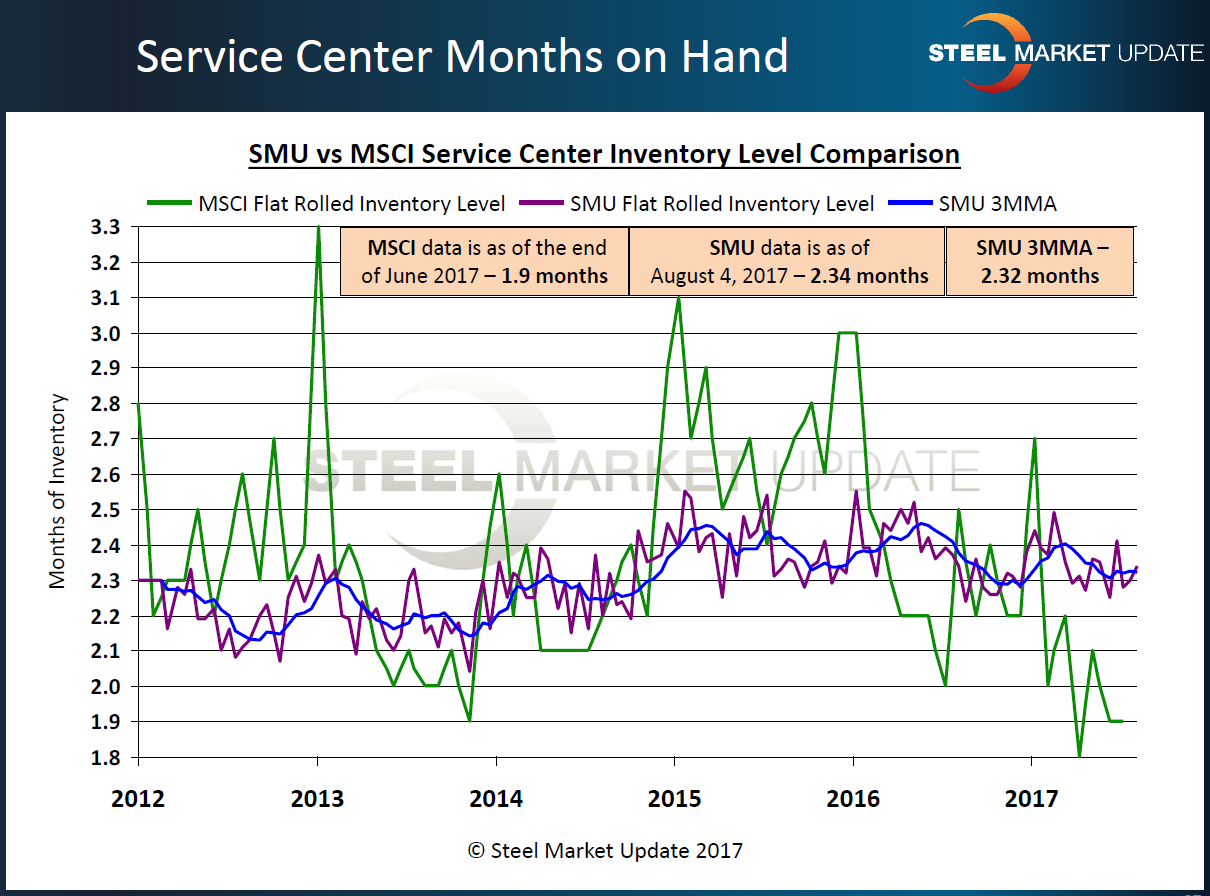 In the graphic shown above, the green lines are the MSCI not-seasonally adjusted numbers through the end of June. The MSCI has not yet published their numbers as of the end of July. We should see those later this week or early next week.
The burgundy lines are our single data points (remember we produce these numbers twice per month) for where service centers are seeing their inventories at that point in time. Since most distributors tend to measure inventories only at the end of each month, we tend not to see too much change from analysis to analysis.
SMU has a proprietary model that measures whether service center inventories are excessive or in a deficit to what we project should be balanced. Those numbers are driven off the end-of-month MSCI data.
Over the past couple of months, we have begun to work with individual service centers to determine where their inventories are as of the end of the prior month (in this case July) and if they feel they need to buy steel at this point in time. These are direct contacts and not through a survey format. We have fewer service centers responding compared to when we do a full-blown survey, but we feel the group queried is varied and sizable enough to represent service centers east of the Rocky Mountains at least.
The average month's supply based on the 18 service centers who provided inventory data to us today is 2.70 months.
Now, going back and looking at our survey results from last week, one of the questions asked of service centers was, "Does your company need to build back inventories or are you comfortable with the levels you are holding on your floor?" Here are the responses from the 50+ service centers who responded to last week's questionnaire.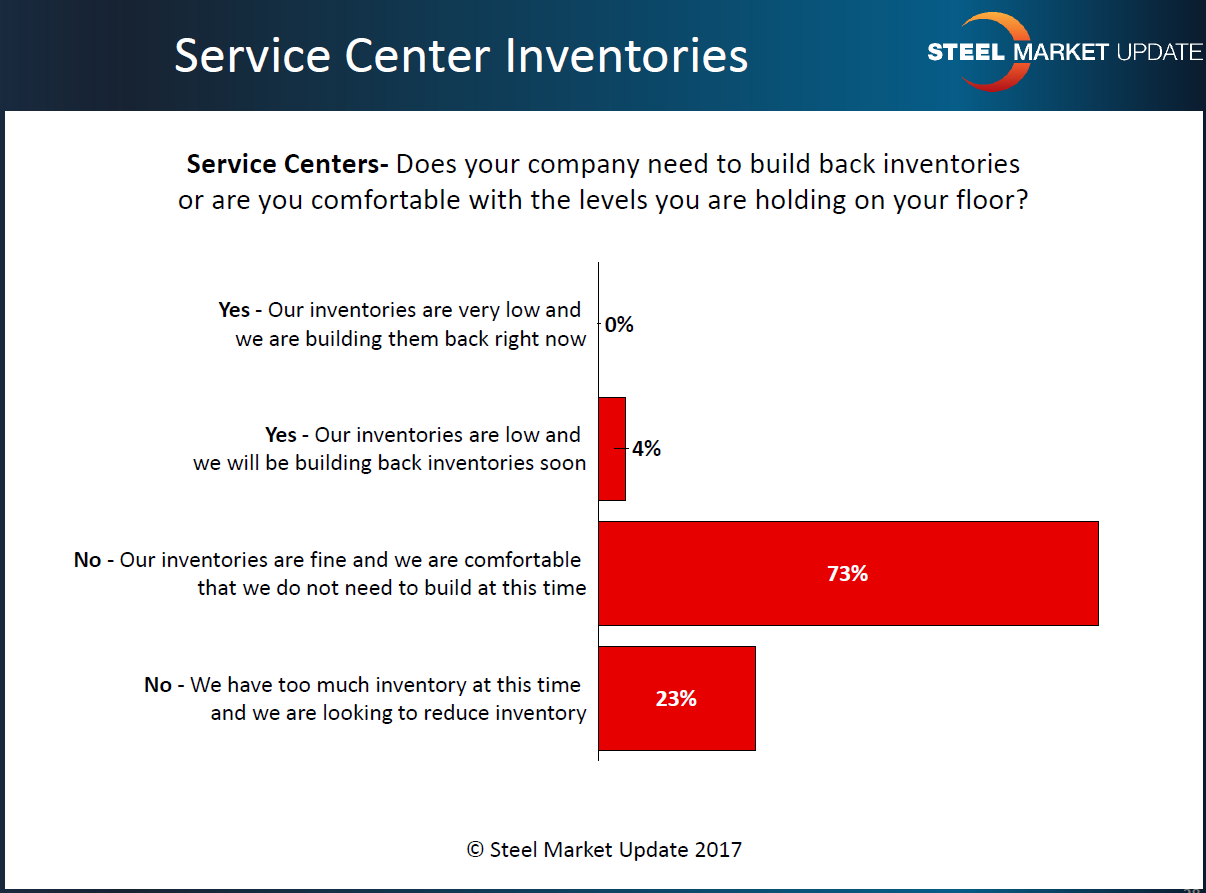 As you can see, only 4 percent of the service center respondents reported having "low" inventories that needed to be built back "soon."
With the steel mills threatening to announce another round of price increases, imports at levels not seen since January 2015, and Section 232 on hold for the moment, we think the next few weeks will be interesting. Can mills get higher prices? The answer may be found within another question: Do service centers need to buy inventory above and beyond their normal needs?
Written by: John Packard, John@SteelMarketUpdate.com

Latest in Service Centers