Final Thoughts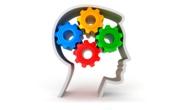 Final Thoughts
Written by John Packard
October 9, 2017
---
I have been working on two major projects today: flat rolled and plate pricing for our steel index and flat rolled steel service center inventories as of the end of September. I finished the first project on pricing, which showed mixed results with some price erosion on a couple of items and stable prices on others. In the second project on inventories, I've heard from about 50 percent of the companies registered to supply information. I am hopeful we will collect the vast majority of the data by the time we produce our Thursday issue of Steel Market Update.
I continue to look for prime flat rolled and steel plate service centers who are willing to work with SMU on a strictly confidential basis as we endeavor to better understand service center inventories and business trends. You can ask questions and find out more about our goals for this new index we are creating by contacting me directly: John@SteelMarketUpdate.com. I am also looking for ideas directly from distributors on the kinds of information that has been missing and would be helpful as they make buying and selling decisions.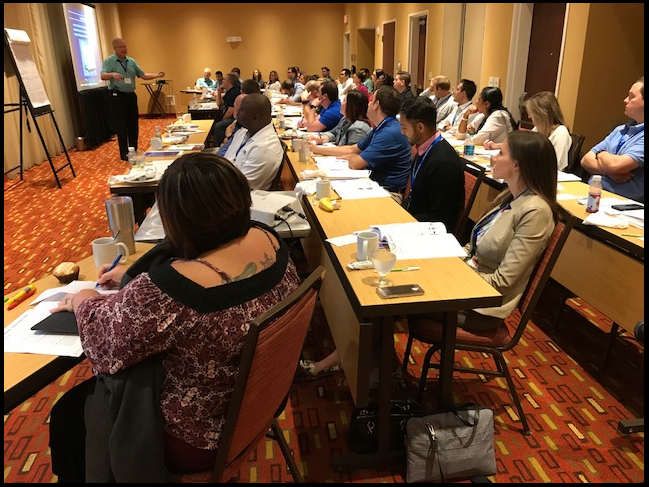 Many of you are well aware that we just came back from a very successful Steel 101: Introduction to Steel Making & Market Fundamentals workshop, which was held in beautiful Fort Wayne, Ind. Last week's class was one of the largest groups we have ever seen, and I was quite pleased that almost half of the attendees were women. The photo to the left is of the group during our classroom presentations when we discussed the steelmaking and rolling processes, how steel is bought and sold, and some of the factors that impact steel prices. We even discussed some of the current events that are of interest to those in the industry.
Our next Steel 101 workshop will be held in Mobile, Ala., and will include a tour of the SSAB minimill. This is the second time we have visited SSAB's Mobile location (we have also been to their Iowa location), and we are looking forward to working with a new group of eager steel people, be they in sales, purchasing, customer service, logistics, claims, operations or management. We welcome everyone. One of the strengths of our workshop is the diversity of our attendees and the great networking opportunities that exist not only with the other attendees (which includes people from the host mill), but also our tremendous group of instructors. You can find more details about the Mobile workshop on our website or you are welcome to contact us at 800-432-3475.
Also, a reminder for those of you working on 2018 budgets–next year's SMU Steel Summit Conference will be held in Atlanta on Aug. 27-29. We expect an even larger crowd than the 661 who registered for this year's event.
We will be sending out our 2018 Sponsors and Exhibitors package, hopefully later this week, to those who have been involved with past SMU conferences. If your company is interested in becoming a sponsor or in exhibiting at the 2018 event, please contact us at info@SteelMarketUpdate.com.
As always, your business is truly appreciated by all of us at Steel Market Update.
John Packard, Publisher

Latest in Final Thoughts