Trade Cases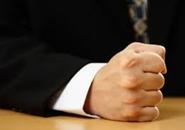 Ross Defends 232 While USW Clamors for Action
Written by Sandy Williams
November 15, 2017
---
Commerce Secretary Wilbur Ross pushed back at critics of the Section 232 investigation this week, saying steel-consuming businesses don't "deserve" dumped steel.
Associations such as the American Institute for International Steel and U.S. Chamber of Commerce assert that Section 232 restrictions on steel could lead to economic disaster for the steel supply chain, ports and agriculture industry. U.S. tariffs and quotas could cause trade retaliation and "dangerous, unintended consequences," claims AIIS (which represents foreign steel interests). The steel industry is already the most protected industry in the U.S. and is vastly outnumbered by steel-consuming manufacturers that rely on foreign steel, say critics of the trade action.
At a CEO Council conference hosted this week by The Wall Street Journal, Ross said, "As to the fact that there are more users than there are makers of steel – that's absolutely true – but there's not any reason to think that the consuming industries deserve dumped product. And that's what a lot of them have been living off of – subsidized, dumped product."
"That's not a great solution; that's not a valid basis to build a business. So, unless you adopt a theory that we should let everything be subsidized and come in and destroy all of our industry, then you have to draw the line somewhere," said Ross.
Steel imports increased following the announcement of the Section 232 investigation, but began to stabilize as action on the trade investigation was delayed. The steel industry has called for a rapid decision on the trade action to stem uncertainty in the market. Ross reiterated that the delay is due to the administration's decision to make tax reform at priority. Before that, the delay was attributed to the need to pass a healthcare bill.
When asked if trade remedies as a result of Section 232 will lead to higher steel prices, Ross suggested that other nations will follow suit in protecting their steel industries.
"Well, the whole rest of the world is gradually going to become more protectionist, especially in steel anyway," he said. "So, the idea that if we cure dumping, someone else will take advantage of it and their products will therefore be cheaper is gradually becoming less and less of an issue."
The Alliance for American Manufacturing, which supports Section 232 and has demanded release of the national security report on imports of steel and aluminum, has been increasingly frustrated by the delays and inaction. Said AAM in a Nov. 8 press release: "The Trump administration broke its promise to release the reports by July 1; the investigations remain stalled. Commerce Secretary Wilbur Ross, whose agency is charged with conducting the investigation, said the release is being held up until tax reform is complete, an excuse that is full of rubbish."
AAM added, "The delay is making the imports crisis worse, as foreign steel producers are dumping as much product into the market as they can in an attempt to get ahead of the investigation."
The president of the United Steelworkers vowed the union "will raise a lot of hell" if the Trump administration continues to delay action on Section 232.
"Are we angry, are we frustrated? Damn right we are," said USW president Leo Gerard during a Nov. 14 event hosted by the AAM. "If you're going to ignore us, you're going to pay a price."
Section 232 is necessary because "America's trade laws don't work," said Gerard. "In order to succeed in a trade case when we file it, you have to prove that you've lost market share, you've lose profitability and you've lost jobs. If that's the criteria, then we will end up – if the next 20 years are like the last 20 years – we'll end up being a second-rate manufacturing society," he asserted.
Both the USW and Alliance for American Manufacturing expressed disappointment in Trump's visit to China.
AAM President Scott Paul said, "We are bitterly disappointed with the president's failure to demand systemic reforms in our economic relationship with China. Business deals are always welcome, but there are no substitutes for firmer U.S. policy toward China, or for demanding more from China's leaders on economic reform.
"There has been no tangible progress in reducing China's mammoth industrial overcapacity in sectors such as steel, aluminum, and semiconductors. There have been no brakes applied to China's drive for even more all-encompassing state capitalism and control over technology. And, I see nothing in the president's trip that will measurably reduce our bilateral trade deficit with China. This trip was all for show."
Gerard echoed the AAM sentiment: "I didn't hear them bring back any trade responses on China with reducing its capacity," he said. "I didn't hear anything come back saying the Chinese have agreed to cut their [steel] production in half. So, we are waiting to hear something and we are not going to sit back and do nothing while we wait."

Latest in Trade Cases