Final Thoughts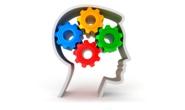 Final Thoughts
Written by John Packard
November 27, 2017
---
The U.S. Department of Commerce and its Secretary Wilbur Ross did something today that has not been done in the last 25 years–they self-initiated an antidumping (AD) and countervailing duty (CVD) suit. In this case, it was against aluminum imports from China, but steel buyers should take note. The DOC already has a Section 232 investigation under way on aluminum, on the same essential time table as the steel section. So, be prepared.
As trade attorney Lewis Leibowitz said to me in an email  shortly after the DOC announcement, "Commerce announced initiation of new cases on common alloy aluminum from China. It's the first self-initiated case by Commerce in more than 25 years.  It portends, possibly, new self-initiated cases on steel products, as well.  I'm speculating, but it may be an alternative to Section 232 relief for both industries."
If you have been having any issues with our website this week, please read the very first article. We did maintenance of our website over the Thanksgiving Holidays and added new software in a number of areas, which ultimately will improve your experience with both our regular website as well as our mobile website.
I continue to invest in Steel Market Update and always strive to improve our members' experience in all aspects of our business (newsletter, content, website, mobile, workshops, conference, custom programs, proprietary products, editing, etc.).
A note that I will be in Las Vegas for the HARDI annual conference. I will not arrive until late Sunday evening as I have prior commitments late this week and over the weekend. I will address the steel committee on Tuesday morning. Tony Taccone will also speak to the group. Tony has been a speaker at our Steel Summit Conference and he is well worth a listen. If you are attending HARDI and would like to meet, send me an email: John@SteelMarketUpdate.com or text me at 770-596-6268. I would love to spend some time with members and non-members alike.
As always, your business is truly appreciated by all of us here at Steel Market Update.
John Packard, Publisher

Latest in Final Thoughts